Canadian surgeons harvesting organs from euthanised patients
by Michael Cook | 25 Mar 2017 |
Taking advantage of the country's new law, Canadian transplant surgeons have harvested organs from dozens of euthanasia patients. According to the National Post, 26 people in Ontario who died by lethal injection have donated tissue or organs. This involved mostly corneas, skin, heart valves, bones and tendons.
The National Post's report only covered Ontario. Bioethicists, Transplant Quebec and an ethics committee of the Quebec government in Quebec argued last year that euthanasia could be a good source of organs, so it is quite possible that similar procedures have been carried out in that province as well.
"If we accept people can make decisions to end life, and we accept the idea of cardiac death being sufficient for organ donation, this should be acceptable," Dr James Downar, of Dying with Dignity Canada, told the Post, to allay fears that patients could be pressured into donating organs.
Is the 14-day limit on growing embryos out of date?
by Michael Cook | 25 Mar 2017 |
Both in the US and UK, growing human embryos more than 14 days in a laboratory is banned. Recent developments suggest that it may be possible to grow them for longer and a number of scientists are lobbying to extend the limit. They contend that the limit is out-of-date and too restrictive.
But what if they could create embryo-like structures without creating complete embryos? This possibility is completely unregulated.
This is why John D. Aach and George Church and others from Harvard Medical School say that ethical guidelines for synthetic human entities with embryo-like features (SHEEFs) are needed. It might be possible to create a human heart and a rudimentary human brain, for instance. What if the brain is conscious, or could feel pain?
Research limits designed for embryos will not work for SHEEFs because "it will soon become possible to generate SHEEFs that can bypass canonical… click here to read whole article and make comments
Cambodia bans exports of breast milk to US
by Michael Cook | 25 Mar 2017 |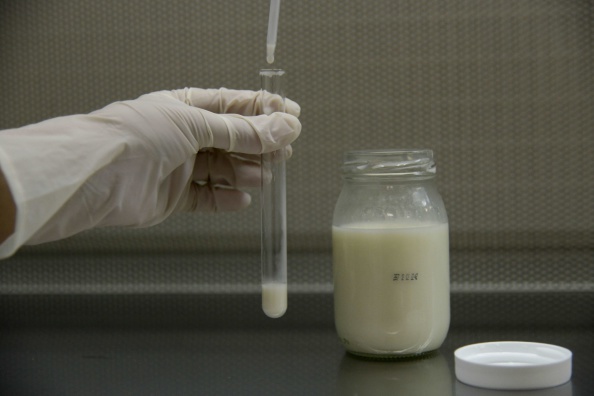 Cambodia has banned exports of breast milk to the United States. Ambrosia, a Utah company, has been shipping breast milk to American mothers (and possibly some body builders). Cambodian authorities say that the business endangers the health of babies.
UNICEF is adamantly opposed to the sale of breastmilk by poor women in developing countries. "Breast milk banks should never be operated by exploiting vulnerable and poor women for profit and commercial purposes," Iman Morooka, of UNICEF in Cambodia, told The Guardian.
"Breast milk could be considered as human tissue, the same as blood, and as such its commercialisation should be banned. Malnutrition remains a threat to children's wellbeing in Cambodia, and proper breastfeeding is one of the key factors contributing to a child's good health and nutrition."
There are ethical objections, as well. "It treats the women as a tool for producing things for other people who… click here to read whole article and make comments
Redefining gender roles: hubbie gives birth
by Michael Cook | 25 Mar 2017 |
Another dispatch from the Wild West of assisted reproduction. "Husband Gave Birth To His First Child After Wife Was Unable To Fall Pregnant" was the irresistible headline in the Huffington Post UK.
However, it turns out that instead of being a pregnant truck driver, a bit like Arnold Schwarzenegger's 1994 film Junior, the husband is a transgender man. The couple are actually lesbians, who married in 2013 in Ohio: Chris Rehs-Dupin and Amy.
After Amy's five failed attempts at artificial insemination, Chris volunteered to carry the baby. Although she was living as a man, she had not had sex-change surgery and still had her reproductive organs. "We were fortunate enough to have two uteruses," they told the Daily Mail. Their daughter Hayden was born in December 2014. (No mention was made of the biological father.)
The pregnancy shook Chris's decision to live as a man.… click here to read whole article and make comments
Making eugenics acceptable again
by Michael Cook | 25 Mar 2017 |
Gene editing technology will inevitably lead to eugenics – and that's a good thing, says Adam Cohen, the author of "Imbeciles: The Supreme Court, American Eugenics, and the Sterilization of Carrie Buck".
Cohen's book relates the tragic story of a young woman from Virginia who was forcibly sterilised. Her case went all the way to the US Supreme Court, which concluded, in the notorious words of Justice Oliver Wendell Holmes, "Three generations of imbeciles are enough." That case marked the highwater mark of the American eugenics movement. But Nazi atrocities almost completely discredited the idea.
However, writing in an op-ed for the Los Angeles Times, Cohen, like an increasing number of bioethicists, distinguishes between "bad eugenics" and "good eugenics". The former is totalitarian and involuntary; the latter is individual and discretionary. He strongly supports the idea of "embryo editing": "This time around, eugenics could be a force… click here to read whole article and make comments
Experts alarmed by MD suicide rate in Australia
by Xavier Symons | 25 Mar 2017 |
Australian doctors are calling for a campaign to fight mental illness in the medical profession, after it was revealed that four junior clinicians had taken their lives in the past six months.
Writing in The Guardian this week, doctor and author Ranjana Srivastava described the heart wrenching experience of attending the funeral of a colleague who took her own life. Srivastava called on doctors to make a concerted effort to support colleagues who were suffering:
"As a profession, we must do more than lament our dead colleagues. Dealing effectively with mental illness and halting suicide among doctors requires curiosity, compassion and practical support."
In addition to four deaths across the country in the past half year, New South Wales Coroner Michael Barnes revealed that 20 doctors have committed suicide in his State alone in the past decade.
AMA NSW president… click here to read whole article and make comments
Should a human-pig chimera be treated as a person?
by Xavier Symons | 25 Mar 2017 |
Earlier this year US researchers reporting that they have successfully created human-pig chimera embryos. Ethicists are debating the moral issues surrounding this research, and, in particular, the moral status given to human-nonhuman chimeras.
In an article published in Quartz this week, Oxford ethicist Julian Savulescu noted that human-pig chimeras may be capable of feeling pain, and, indeed, could potentially engage in higher cognitive functions and social activity. We should take a precautionary approach with chimeras, Savulescu suggests.
"Any human-pig chimera should ... be assessed against the criteria of personhood... If there is a chance a new lifeform could experience pain or might not be able to interact socially, and we don't know, it should be treated as if it does experience pain and will have problems of social adaptation. Likewise, if it could plausibly have higher cognitive functions, it should be treated as if… click here to read whole article and make comments
Texans debate 'therapeutic privilege' for ob-gyn doctors
by Xavier Symons | 25 Mar 2017 |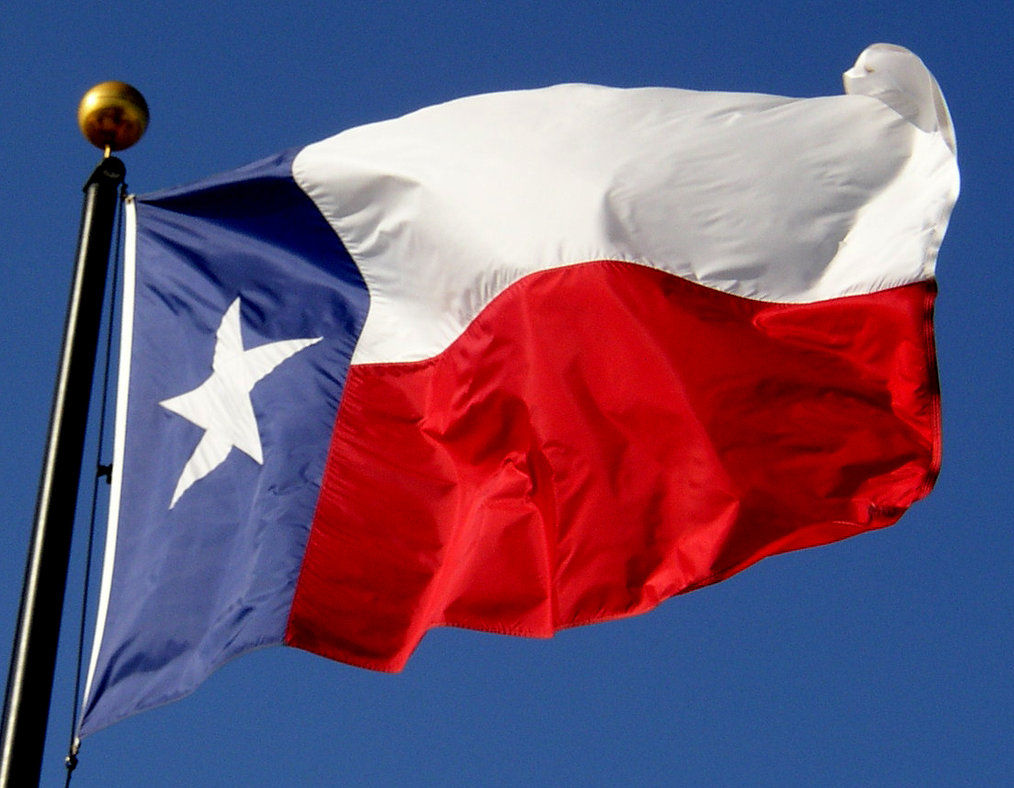 A controversial bill protecting doctors against 'wrongful birth' claims has passed the Texas Senate, garnering strong criticism from pro-choice groups.
The Physician Liability Bill allows doctors to withhold information about fetal abnormalities or disabilities from mothers when the disclosure of the information is deemed harmful. This will in turn prevent parents from suing doctors for what is known as 'wrongful birth' – according to which the doctor can be held accountable for preventing parents from making an informed decision about whether to have the child.
Pro-choice advocates argue that the bill is a veiled attempt to limit abortion rights.
"This bill places an unreasonable restriction on the constitutional right of a woman to make an informed decision about whether or not to have an abortion," said Margaret Johnson, a member of the League of Women Voters of Texas, after the bill cleared… click here to read whole article and make comments
Catholic social teaching and the duty to vaccinate
by Xavier Symons | 25 Mar 2017 |
What does Catholicism say about vaccination?
In a target article in the latest edition of the American Journal of Bioethics, two ethicists argue from the perspective of Catholic Social Teaching (CST) that parents have a duty to vaccinate their children.
Paul J. Carson and Anthony T. Flood of North Dakota State University invoke principles of CST such as "solidarity" and "the common good" to justify mandatory immunisation, arguing that adherents of Roman Catholicism have a social duty to help society achieve herd immunity.
"In the context of vaccination, these principles and values entail a duty to vaccinate. By not vaccinating ourselves and our children, we forsake solidarity with our neighbors and commitment to the common good...refusing vaccination violates the requirements of personal justice insofar as the act fails to give others their due...if a minimal risk on our part greatly decreases the health… click here to read whole article and make comments
Three-parent babies green-lighted in the UK
by Michael Cook | 18 Mar 2017 |
A genetically engineered baby could be born in the UK before Christmas. The UK government has given a licence to Newcastle University to create three-parent embryos to combat mitochondrial diseases.
The UK's fertility authority, the Human Fertilisation and Embryology Authority(HFEA), had already announced in December that licences for the controversial procedure were to be granted on a case-by-case basis. It appears that a number of couples have applied for the procedure, so the University will have no trouble in enrolling patients.
Sally Cheshire, chair of the UK's fertility authority, said: "I can confirm today that the HFEA has approved the first application by Newcastle Fertility at Life for the use of mitochondrial donation to treat patients. This significant decision represents the culmination of many years hard work by researchers, clinical experts, and regulators, who collectively paved the way for Parliament to change the law in … click here to read whole article and make comments
Be a fan of BioEdge on Facebook