Women are putting their lives in danger by purchasing illegal IVF drugs from the online auction site EBay.
Women are putting their lives in danger by purchasing illegal IVF drugs from the online auction site EBay. Drugs can be bought off the website for a third of the normal market price, and many desperate women are turning to it as a last resort.
The fertility drugs include brand names Suprecur, Cetrotide and Menopur. They are hormone treatments used to stimulate the ovary to produce more eggs to increase fertility and as part of IVF procedures.
One British woman, 26-year-old Lorraine Davy, almost died after taking the ovulation stimulation drug Clomid. "I got rushed into A&E and they did an ultrasound and the doctor said I had a massive cyst on my ovaries".
The British Medicines and Healthcare Products Regulatory Agency (MHRA) has contacted EBay to have the drugs removed from auction.
Woman risk lives and purchase illegal IVF drugs online
Xavier Symons
Hi there,
As you probably know, we have been conducting a survey of our readers. It closes on Monday. If you'd like to participate, please click here (you can only do it once):
https://www.surveymonkey.com/s/RGHX73G
On to weightier matters …
Dr Philip Nitschke, Australia's leading advocate for euthanasia and assisted suicide, was recently suspended (but not deregistered) after his involvement in the suicide of a man suspected of murdering two of his wives. This has not stopped him from campaigning. In today's issue of The Guardian, he makes a passionate case for allowing prisoners to choose euthanasia rather than linger in prison with a life sentence.
"Imprisonment for life, with no hope of parole, is torture. I thought then and now that a modern civilised Australia should not be involved in torture, no matter the crimes of the prisoner."
Dr Nitschke has been very impressed by the progressive policies of Belgium, where a judge recently allowed a prisoner to choose euthanasia. "Under the Belgian model, physical or psychological suffering that is incurable or constant can be the grounds for voluntary euthanasia. What is there not to agree with?" he writes.
His facts, for starters.
The case of the Belgian rapist and murderer, Frank Van Den Bleeken, illustrates much of what is wrong with Nitschke's argument. Strictly speaking, despite his horrific crime, Van Den Bleeken was not a prisoner but a patient. He was being held "at the Governor's pleasure", as Australian law quaintly puts it, because he was mentally ill and a danger to society. Belgium's dysfunctional mental health system was unable to treat him, so Van Den Bleeken applied to be transferred to a Dutch prison with advanced treatment for sex offenders. When the Belgian government refused, Van Den Bleeken requested euthanasia.
In short, Van Den Bleeken's suffering could have been cured, but it was either too expensive or too much bother for the Belgian government. As with most cases of euthanasia or assisted suicide, the real problem is that society has tossed its most vulnerable citizens onto a scrap heap. And, as Dr Nitschke has kindly demonstrated, the best way to defend this option is to twist the facts out of shape.
Cheers,
https://www.bioedge.org/images/2008images/Pills_filled_with_powdered_human_baby_flesh_found_by_customs_officials_-_Telegraph.jpg
Creative commons
IVF
medication
public health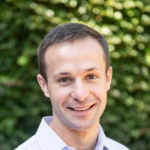 Latest posts by Xavier Symons
(see all)