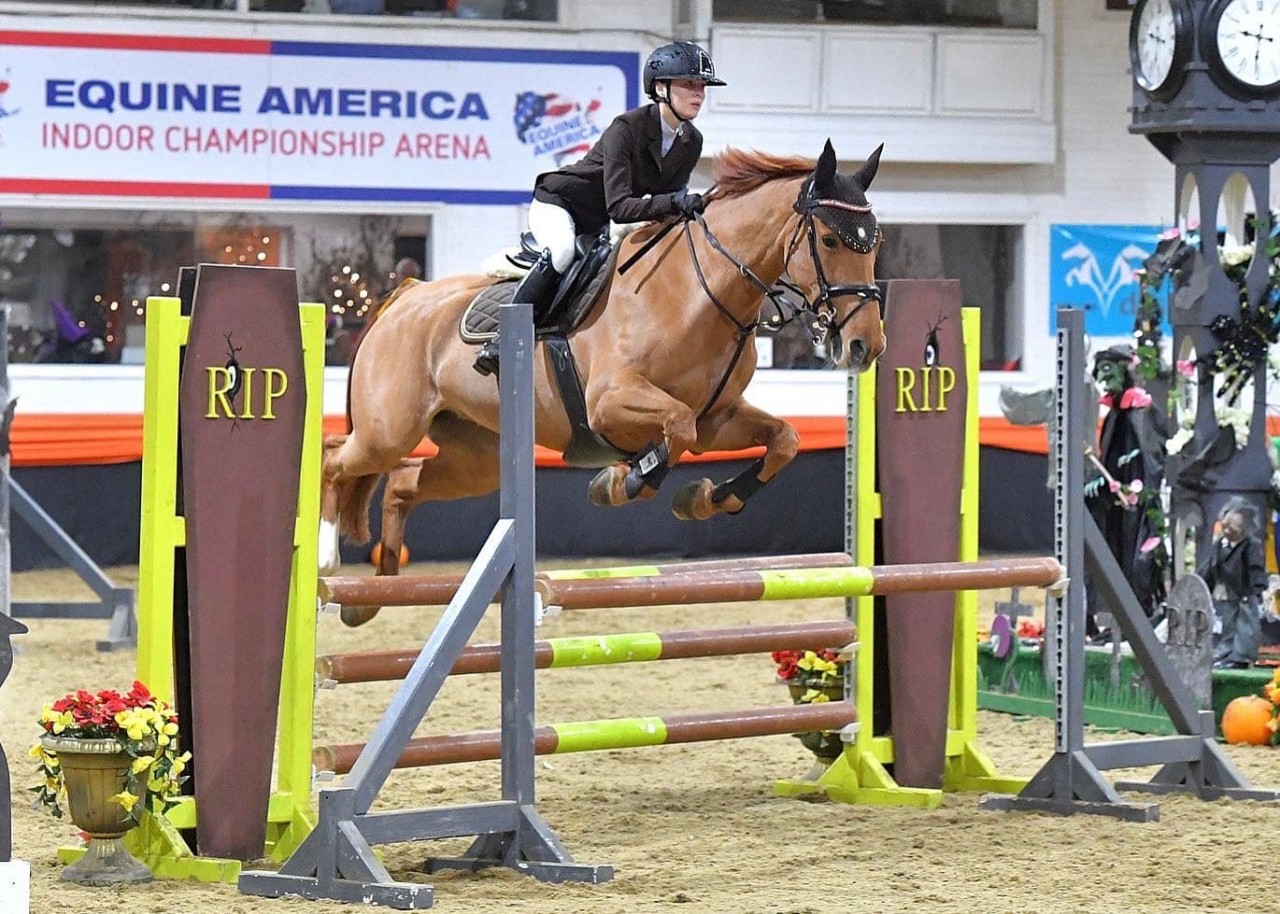 Showjumper wins right to sue over 'wrongful conception'
A 20-year-old woman in the UK who aspires to be a paralympian has won the right to sue for millions in damages because her mother's doctor failed to advise her to take folic acid supplements before attempting to become pregnant.
Although lawsuits on the basis of "wrongful life" are not permitted in the UK, this case, Evie Toombes v Dr M, opens up the possibility of suing doctors on for "wrongful conception".
Evie Toombes suffers from a form of spina bifida, lipomyelomeningocele. Although she is a champion showjumper, she needed surgery as a baby and suffers from weakness and impaired mobility and has bladder and bowel problems. She requires feeding via a nasogastric tube. She explains her difficulties on her blog, Evie Toombes Para Rider.
She alleged that had the family doctor told her mother that she needed to take folic acid to minimize the risk of spina bifida, she would have deferred conception. This means that Evie would never have been born at all.
Judge Rosalind Coe QC, of the High Court, supported her argument and awarded her the right to a huge compensation payout.
The case was essentially decided on the credibility of the witnesses, as it was largely the doctor's word against the mother's. The doctor, Philip Mitchell, relied on notes from a consultation with Mrs Toombes taken 20 years before.
Dr Mitchell's lawyers, Clyde & Co, wrote ruefully on the firm's blog: "There is a concern as to the implications this may have for wrongful life claims. There is no longer any bar to 'wrongful life' claims where the premise of the claim is that a child bringing it would not have been conceived at all, as long as the relevant criteria are met."
The firm also said:
As to lessons learned, this is a reminder to medical practitioners of the need to take clear and detailed notes of their consultations. Without the evidence of a clear and contemporaneous note of the consultation to substantiate the doctor's version of events, such claims are often difficult to defend – this is the case even when a doctor is adamant they would have followed their usual and routine practice which is deemed not to be negligent. It is also imperative that doctors ensure their patients understand the advice they are being given and that any patient's questions and answers given are recorded.
Oddly enough (from a layman's perspective), no expert evidence was taken. A quick Google search of the terms "lipomyelomeningocele" and "folic acid" yields links to several papers and hospital websites which assert that the supplement will not prevent the condition. The website of Columbia University Irving Medical Center, for instance, says that "Unlike some other forms of spinal dysraphism, lipomyelomeningocele does not generally seem to be inherited in families. It does not seem to be influenced by the presence of folic acid. (Folic acid supplementation in mothers is known to reduce the incidence of other forms of spinal dysraphism, such as myelomeningocele, or open spina bifida.)"