Are bioethicists tools of policy technocrats?
Although bioethicists are believed to provide fearless independent advice, challenging policy-makers to make the "right" decisions, a Swiss expert in bureaucracies contends that this is often not the case. Writing in the journal Governance, Annabelle Littoz-Monnet, of the Graduate Institute of International and Development Studies, in Geneva, contends that bureaucrats use ethical experts to get their own way when they have to deal with controversies like GM foods or embryonic stem cell research.
"… establishing ethical experts as a new category of expertise alongside scientific experts actually bolsters the technocratic domain in areas where it is contested, thus reinforcing the authority of experts and bureaucrats in the policy process, rather than democratic control."
After studying the decision-making process in various issues in the European Union, Littoz-Monnet concluded that "ethical experts have become a crucial tool of governance in the hands of policymakers who might wish to protect technocratic decision making in contested, value-based policy issues related to specific scientific or technological developments".
One case was the controversy over embryo research around 2005. A number of members of the European Parliament were adamantly opposed, as well as several member states, like Germany and Austria. But "By shifting the debate away from irreconcilable ethical positions back toward the technicalities of the issue, the opinion of the [European Group on Ethics in Science and New Technologies] designed a workable policy scenario… By putting the 'ethics' experts at the core of the policy process, the European Commission succeeded in retechnocratizing the mode of conflict settlement (outcome controlled by experts and technocrats) despite the blatant politicization of the policy debate."
Of course the European Union is the last circle of Paradise for bureaucrats. Still, ethics committees in other countries might be subject to the same pressures. Remember the classic line in Yes, Minister: "The three articles of Civil Service faith [are]: it takes longer to do things quickly, it's more expensive to do them cheaply and it's more democratic to do them in secret."
https://www.bioedge.org/images/2008images/puppets-1.jpg
Creative commons
bureaucracies
ethics committees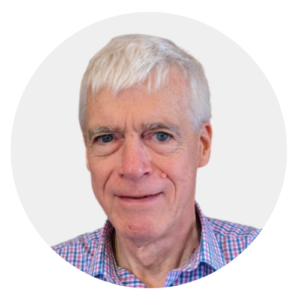 Latest posts by Michael Cook
(see all)