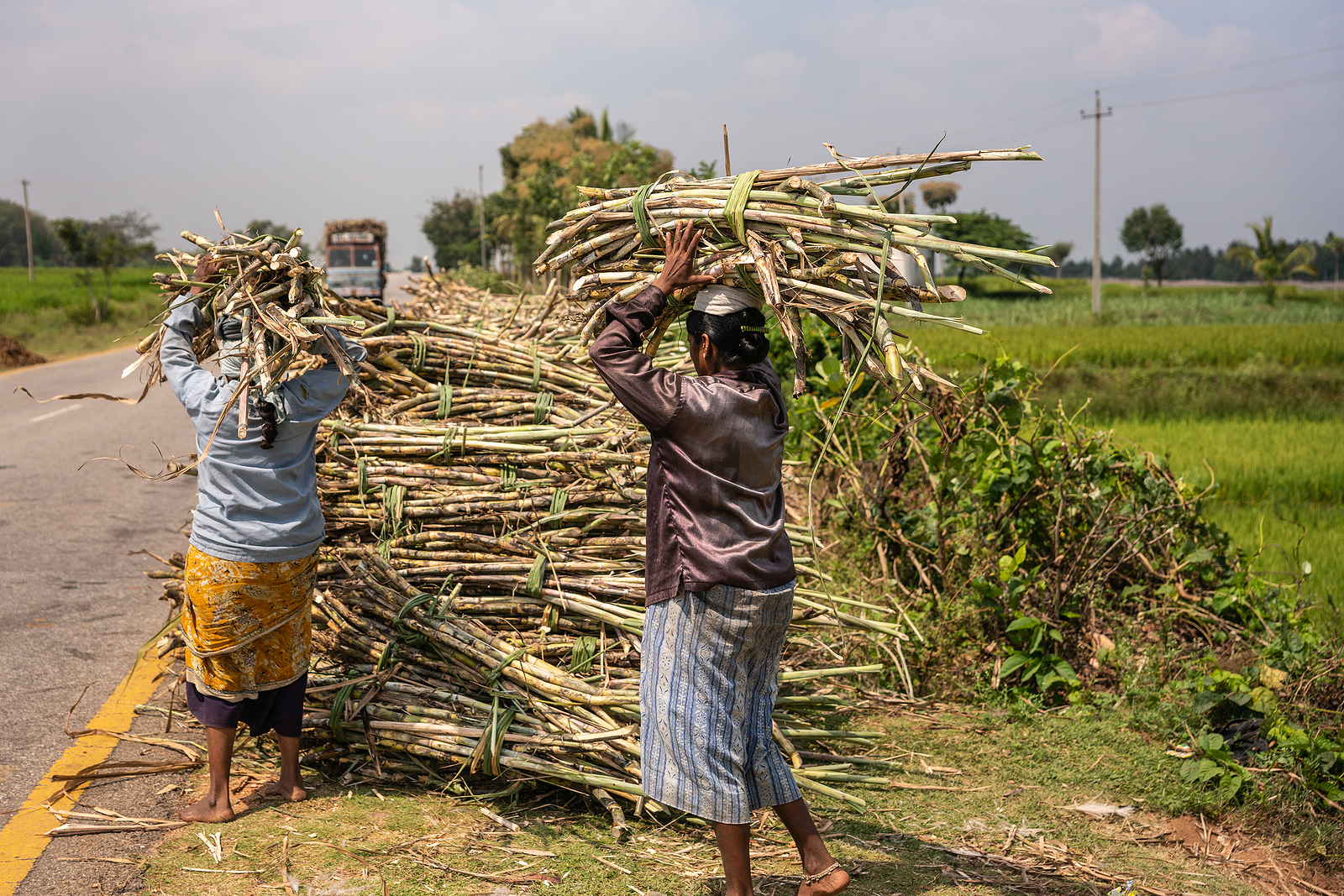 Indian doctors are removing the wombs of cane-cutters to increase productivity
This is a horror story from India about the intersection of poverty, sexism, exploitation, gender norms, and medical ethics. Investigative reporting in BehanBox, a feminist website based in India, describes the appalling conditions in which women work as cane-cutters in the state of Maharashtra.
The report focuses on women's menstrual hygiene. Because of recurrent infections and pain, 17% of women cane-cutters in the district of Beed have had hysterectomies. A report by the Society for Promoting Participative Ecosystem Management published in 2020 described the inhumane conditions in which the women work:
72% of women said that they work between 13 to 18 hours per day (on average 15 hours) during cane cutting. 98% of women said that work hours are not fixed, and they will have to start at the crack of the dawn or continue until midnight when required. They don't get weekly offs and continue to work. The burden of work on women without break for 3 to 4 months. Women hardly take time off during illness, menstruation, pregnancy or delivery, which affects their health.
The study found that 92% of these women were of reproductive age and 17% had delivered a child in the middle of a cane field.
Nearly all of the women reported that they could not take off time to deal with pregnancy, menstruation or illness. Many of the women were using rags, often damp, as sanitary pads; this often causes infections.
But instead of dealing with the infections, some doctors do hysterectomies. "Without any thorough examination of the patient, doctors in private hospitals suggest hysterectomy which costs at least Rs 35,000. They create fear among these women by warning them that they could develop tumours and cancers," Manisha Ghule, an activist, told BehanBox.
It is difficult to sketch an accurate picture of situations like this in India. Journalism tends to be sensationalistic; activists exaggerate; government reports are not completely reliable. But over the past three years there have been many articles in the local and foreign press about the plight of women cane-cutters. Another investigative report in 2019 by The Hindu was particularly scathing about doctors' involvement. It claimed that "Cane-cutting contractors are unwilling to hire women who menstruate, so hysterectomies have become the norm."
Married at the age of 15 or 16, girls in the drought-affected Marathwada region become mothers in the next couple of years. And then, by the time they are 22 or 23 years old, they have a hysterectomy — a surgery to remove the uterus. Thereafter these cane-cutter women become 'living working machines' for their entire life.
In another article, The Hindu quoted a community health doctor, Shashikant Ahankari. "Not only cane contractors but also medical practitioners' vested commercial interests are behind this. [Carrying out] unindicated hysterectomies is against medical ethics. Doctors have spread fear in the region that a white or red discharge would result in cancer."
A local official explained that women tell each other about the procedure: "the surgery is popular among young girls to stop white discharges. There is a trend here that girls are married at the age of 15-16, then they have two children, then family planning and then a hysterectomy."