House of Lords asks government for clarity on Swiss suicide trips
Debbie Purdy scores a small victory in long legal battle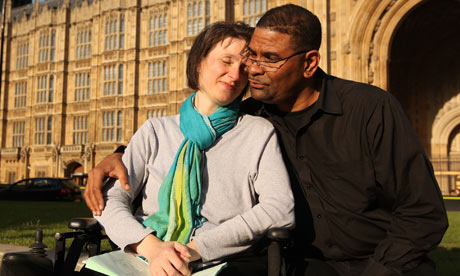 A woman wheelchair-bound by severe multiple sclerosis has succeeded in forcing the UK government to clarify its position on allowing Britons to travel to Switzerland for assisted suicide.
After a long legal battle by 46-year-old Debbie Purdy, the House of Lords, the final court of appeal in Britain, has told the Director of Public Prosecutions to publish the "facts and circumstances which he will take into account in deciding, in a case such as Ms Purdy's, whether or not to consent to a prosecution." At the moment, anyone who helps a person to travel to Zurich to seek the assistance of Dignitas knows that he could be prosecuted for assisting a suicide.
Ms Purdy's condition is deteriorating and she feels that if the pain becomes too great, she wants her Cuban husband, Omar Puente, to accompany her to Zurich where she intends to kill herself. However, she does not want him to feel threatened with a criminal prosecution.
Despite Ms Purdy's elation and some media hype, the law has not changed, Baroness Finlay, the chairman of the All Party Parliamentary Group on Dying Well, points out. In an article in the London Telegraph, she says: "No one should run away with the idea that the law is about to be changed – that is most unlikely in the foreseeable future. The Law Lords have asked for greater clarity about the way the present law is administered. If this helps Mrs Purdy to make a balanced judgment about how she should act, then it is to be welcomed. Everyone facing the end of life needs to know they can access the care and support they need; this judgement is not a green light to assisted suicide or a message that some may be better off dead. No one should read into this judgment a meaning it doesn't have."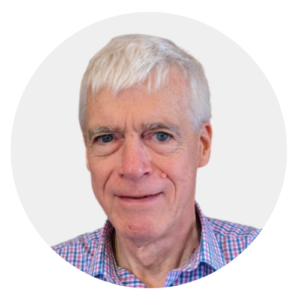 Latest posts by Michael Cook
(see all)