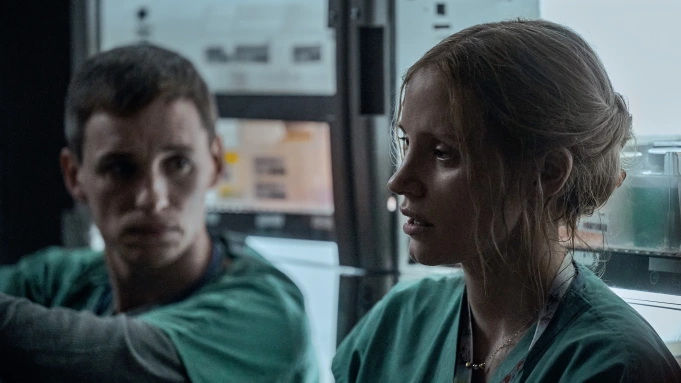 Netflix binges on serial killer nurse Charles Cullen
Netflix is going all in on serial killer Charles Cullen, a nurse who may have dispatched as many as 400 patients in nine hospitals and nursing homes in New Jersey over 16 years. He was arrested in 2003 and is currently serving 18 consecutive life sentences.
In The Good Nurse, Eddie Redmayne plays Cullen and Jessica Chastain a nurse working with the police. Directed by Tobias Lindholm, it has an 83% score on Rotten Tomatoes. And there is also a documentary to be released in November, Capturing the Killer Nurse.
Both films are based on a nonfiction book, The Good Nurse: A True Story of Medicine, Madness, and Murder by Charles Graeber.
MedPage Today features a fascinating interview with Dr Steven Marcus, the director of New Jersey's poison control centre, who was one of the first people involved in the investigation of Cullen's deadly handiwork. He believes that hospitals are not very good at surveillance and that detecting a killer can be a matter of chance. "There are probably murderers out there killing people as we speak," he says.