Startling analysis of Belgian euthanasia
Widespread, often involuntary and often illegal
A review of legal euthanasia in Belgium suggests that it is widespread, often
involuntary and often illegal. In an article in Issues in Law &
Medicine, Israeli academic Raphael Cohen-Almagor, of the University of Hull,
in the UK, says tactfully that "Belgium still has a lot to do in order to
enforce its policy and effectively circumscribe the practice of euthanasia".
"Robust empirical research" is needed to find out exactly what is happening,
says Cohen-Almagor, but what he has found will no doubt shock non-Belgians.
Even before euthanasia became legal in 2001, a 1998 study showed that 1.3% of
all deaths were attributable to voluntary euthanasia or physician-assisted
suicide. But in 3.3% of all deaths, lethal drugs were administered without
consent. In other words, involuntary euthanasia was far more common 10
years ago than voluntary euthanasia.
What is happening at the moment is not altogether clear. Belgian experts
believe that little changed after the passage of the law, except that doctors
can accede to patients' requests to die without fear of prosecution. However,
significantly, the law was ignored in the very first case of voluntary
euthanasia, one week after it became legal. The law clearly stipulated that one
month had to pass after a doctor received a request.
The situation is complicated by the common practice of "terminal sedation" –
keeping the patient unconscious until they die. This does not require the
patient's consent and one doctor interviewed by Cohen-Almagor estimated that
"terminal sedation was the most common death in the ICU, accounting for one-half
of all hospital deaths". Another doctor estimated that 8% of all deaths in
Flanders (the Dutch-speaking part of Belgium) were due to terminal sedation.
The law also stipulates that patients must request euthanasia in writing.
However, Flemish doctors frequently disregard this.
Cohen-Almagor also expressed some concern about patients in a state of
prolonged unawareness. "My fear is that in Belgium, where euthanasia and
quality-of-life considerations are prominent, patients may express a general
wish to die upon entering such a condition, and this request will be honored
prematurely."
Currently Belgium is debating the extension of euthanasia to brain-damaged
children and adults. "It is incumbent upon democratic governments to protect the
best interests of vulnerable third parties," says Cohen-Almagor. "I hope the
Belgian parliament will invest time and thoughtful consideration before drawing
any conclusions." This is essential reading for anyone interested in the
euthanasia debate. ~ Issues in
Law & Medicine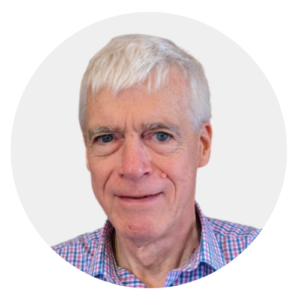 Latest posts by Michael Cook
(see all)