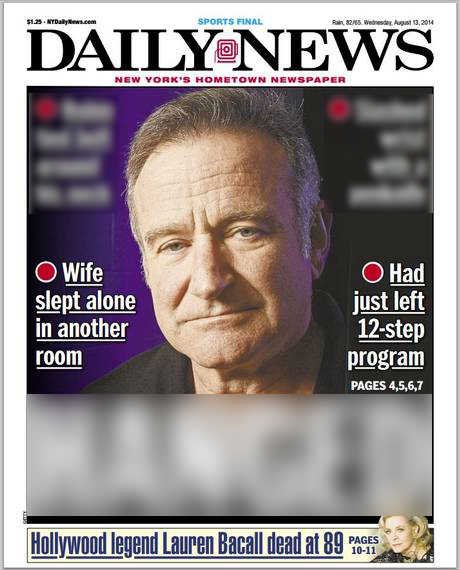 Media ethics 101: How not to report suicide
Two incidents this week show opposing responses to publicising suicides.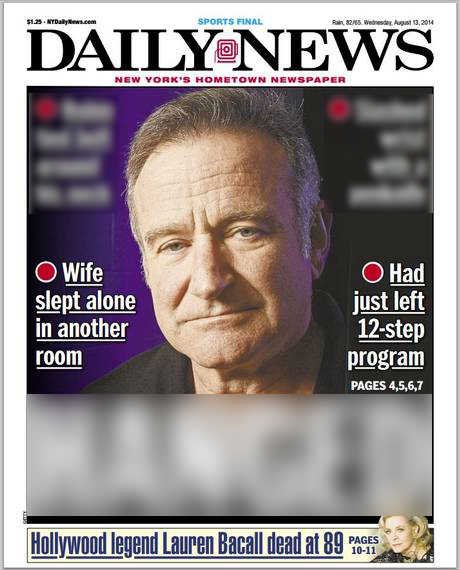 Two incidents this week show opposing responses to publicising suicides. In the US, comedian Robin Williams committed suicide, leading to an outpouring of grief by the public and horror by experts in media ethics. In Australia, controversial assisted suicide activist Dr Philip Nitschke resumed publicity for his do-it-yourself suicide kits.
The "sensational headlines" and "unnecessary detail" of media reports — as exemplified by the New York Post's lurid page — were slammed around the globe. Dr. Mike Jempson, lecturer at the University of the West of England, called some of the media reports "textbook examples of how not to report a suicide":
"[Williams death] seems to have given some newspapers a green light to "go off on one" – delving into his psyche with gay abandon, detailing the precise method of his suicide, and indulging in unhelpful speculation about its causes with little regard for the grief of his family, friends and fans."
Sharon Mallon of the Open University implored newspapers to show restraint when reporting these sensitive issues to prevent copycat suicides by vulnerable people:
"If we are to prevent imitative suicides all reporting must simultaneously provide the public with enough information to understand the death, while providing an image of suicide that is sensitively managed through careful reporting."
Media ethics lecturer Douglas Chalmers suggested that the issue is systemic, and stems from an obsession with ratings and circulation, as well as a refusal to adopt existing media guidelines:
"I believe the problem cannot be placed solely at the door of the individual journalist, but rather it is due to the increasing work pressure piled upon journalists by their employers' insistence that it is circulation, rather than consequence, that counts. Most journalists do not receive adequate training from their employers on this or other ethical questions. Many editors are also clearly failing to adopt existing guidelines although these are not new issues, and guidance has existed for many years."
Meanwhile in Australia, Dr Nitschke, whose medical registration has been suspended because of his links to a suicide death, is openly promoting ways to commit suicide painlessly — mostly the barbiturate Nembutol, but also asphyxiation using cylinders of nitrogen gas from a company linked to him.The Medical Board of Australia described him as "a serious risk to public health and safety".
Dr Nitschke told ABC News that he had been inundated by requests for information about suicide despite the bad publicity. However, most of his clients are just vulnerable elderly rather than vulnerable teenagers. Earlier this week he conducted a public workshop on Queensland's Sunshine Coast detailing methods of how to kill oneself.
https://www.bioedge.org/images/2008images/robin_williams_8907.jpg
Creative commons
media ethics
suicide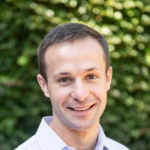 Latest posts by Xavier Symons
(see all)