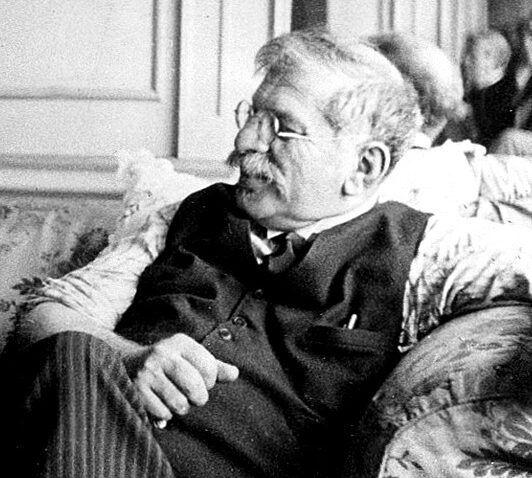 A dark corner of transgender history
The early 20th century physician Magnus Hirschfeld, who was German, Jewish and gay, is widely praised as a transgender pioneer. In 1919 he founded the Institut für Sexualwissenschaft (the Institute for Sexual Research) in Berlin. A decade later its doctors were performing sex change (or gender affirming) surgeries there. One of Hirschfeld's patients was the protagonist of the 2015 Oscar-winning film The Danish Girl.
However, when Hitler came to power, Hirschfeld fled the country and Nazi thugs burned the Institute's books. Hirschfeld died of a heart attack in France in 1935.
Scientific American recently published a tribute to Hirschfeld and his work:
… it's hard not to imagine a history that might have been. What future might have been built from a platform where "sexual intermediaries" were indeed thought of in "more just terms"? Still, these pioneers and their heroic sacrifices help to deepen a sense of pride—and of legacy—for LGBTQ+ communities worldwide. As we confront oppressive legislation today, may we find hope in the history of the institute and a cautionary tale in the Nazis who were bent on erasing it.
Hirschfeld and his colleagues are regarded as compassionate and heroic pioneers by researchers into trans history. A German film about his life was called "The Einstein of Sex". But there is another side to his ideas. As Malcolm Clark pointed out recently in a long Twitter thread, he was a confirmed eugenicist. "What is often ignored is that he was also a passionate campaigner for the sterilisation of those he considered 'unfit to breed'".
Clark continues:
In 1931 Hirschfeld went to the US to meet Paul Popenoe and Ezra Gosney, fellow champions of sterilisation for the "feeble-minded". He was greeted "like an old friend…we have studied for 25 years". Both just happened to be vicious racists and white supremacists.

Hirschfield praised them as being in "the vanguard of improving humanity by sterilising unfit men and women". Their research was to provide the model for the introduction of the Nazis' compulsory sterilisation program just two years later in 1933.
Other trans pioneers were not necessarily men of deep compassion. Erwin Gohrbandt was one of Hirschfeld's surgical collaborators and one of the first surgeons to perform sex reassignment surgeries with a vaginoplasty. During World War II, he participated in atrocious hypothermia experiments on prisoners in Dachau concentration camp. He was never prosecuted.
Clark concludes: "The sad truth is trans healthcare's founder and first surgeon championed eugenics. Together they invented a new way to sterilise patients, involving fake genitals created surgically. Two years after inventing the vaginoplasty Gohrbandt was busy sterilising the disabled."