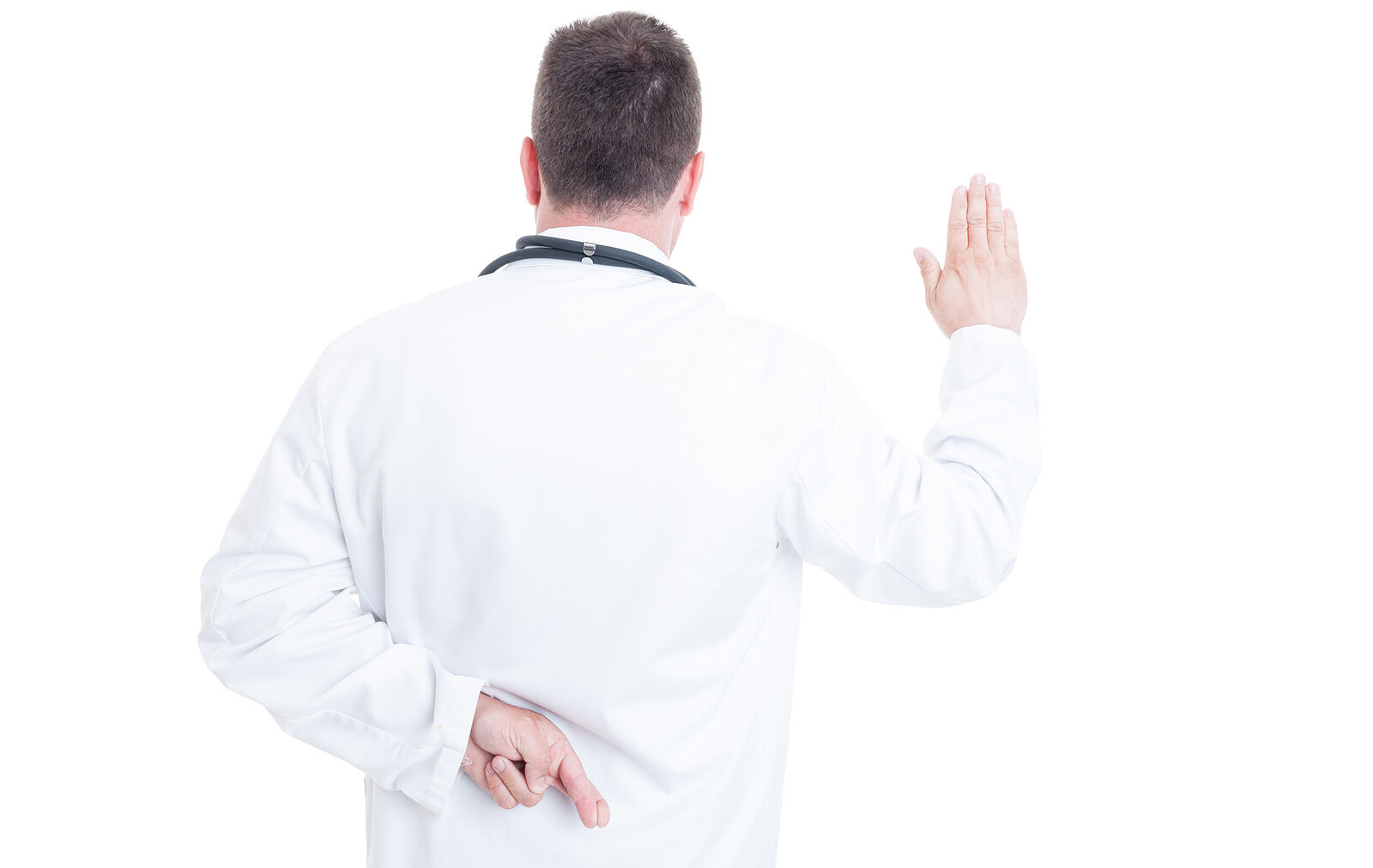 Are doctors betraying their Oath for profit?
An Australian rheumatologist and an orthopaedic surgeon have penned a scathing condemnation of modern medicine as "not fit for purpose" and a danger to human health. In Hippocrasy: How Doctors are Betraying their Oath, Rachelle Buchbinder and Ian Harris claim that "Modern medical care is designed to maximise the number of encounters with the system, constantly prescribing, operating, testing and scanning, and prioritising business over science. It's a system rife with perverse incentives and unintended consequences producing health care without necessarily improving the health of the recipients of that care."
The book is structured around a modern version of the Hippocratic Oath, with a chapter on each of the ten pledges.
Their list of treatments which often seem to be more about doctors' wallets than about patient well-being is a long one: unnecessary imaging, opioids, surgery for non-serious back pain; arthroscopic surgery for knee osteoarthritis; subacromial decompression for shoulder pain; platelet-rich plasma injections for tendinopathies and osteoarthritis; vertebroplasty for acute spinal fractures; cardiac stenting for stable angina, prostate specific antigen screening for prostate cancer, and overtreatment in end-of-life care.
They write in The BMJ that: "Doctors need to understand that their personal biases and lack of scientific rigour is contributing to the waste and harms of modern medicine and diverting resources away from the delivery of effective care. No single solution will work in isolation, but we all need to start asking questions that challenge the status quo. Those with the power also need to address the perverse incentives and vested interests inherent in a system that promotes more medicine."