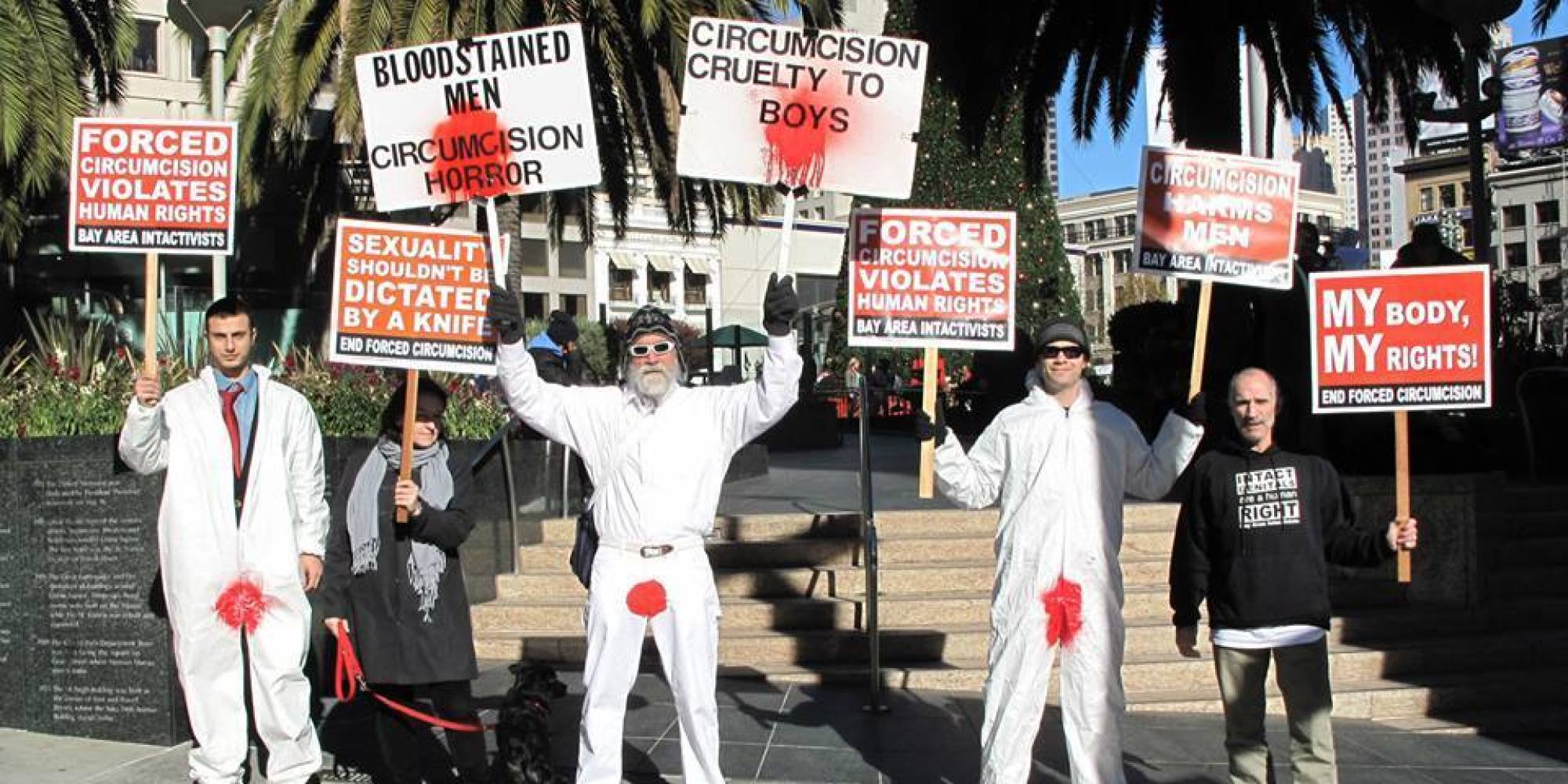 Defenders of male circumcision have double standards, says bioethicist
Medical authorities have a double standard about circumcision, argues Yale bioethicist Brian Earp in the Journal of Medical Ethics. Any form of female circumcision invites nigh-universal condemnation, but male circumcision is widely accepted. This is an offence against bodily autonomy, he says. Parents should wait until a child is old enough to make up his own mind whether to have his foreskin reduced.
Earp tests one justification for male circumcision – its health benefits. It is often argued, against intactivist critics, that circumcision prevents urinary tract infections or STIs.
"even if one accepts the health claims that are sometimes raised in this context, they cannot justify such disparate treatment. Rather, children of all sexes and genders have an equal right to (future) bodily autonomy. This includes the right to decide whether their own 'private' anatomy should be exposed to surgical risk, much less permanently altered, for reasons they themselves endorse when they are sufficiently mature."
Advocates of male circumcision cannot have it both ways, Earp contends. If it is defended on health grounds, they should accept arguments for female circumcision for the same reason. If they condemn any form of female genital cutting as a violation of bodily integrity and autonomy, then they should also condemn male circumcision.
Earp says that the intactivist cause is becoming more popular amongst bioethicists and legal experts.
Attacking male circumcision is an incendiary issue, largely because Jewish and Muslim communities have practiced it for millennia. Writing in the National Review, bioethics writer Wesley J. Smith ripostes that male circumcision is not a cultural issue, like FGM. Instead, "infant circumcision — I won't use the woke terms deployed by the author instead of 'boys' and 'girls' — is commanded explicitly in Jewish scripture".
He goes on to say that: "Articles like this one are aimed, ultimately, at attacking religious freedom and imposing a utilitarian secularist cloak over all of society."