On the front line of the war on Ebola
The war on Ebola is creating heroes.
The war on Ebola is creating heroes. The media have focused on Kenema Government Hospital (KGH) in Sierra Leone, where the country's first case was diagnosed. More than two dozen of its doctors, nurses and support staff have been infected and died. Science, one of the world's leading journals, published an early online paper on the Ebola virus on Thursday. Six of the authors are already dead, five from Ebola, all from KGH.
The New York Times highlighted the work of Josephine Finda Sellu, the 42-year-old deputy nurse matron, a brisk, cheerful and courageous woman. "There is a need for me to be around," she told the New York Times. "I am a senior. All the junior nurses look up to me." If she left, she said, "the whole thing would collapse."
"There are times when I say, 'Oh my God, I should have chosen secretarial,' " she says. But nursing "is the calling of God." The Times describes the difficult and dangerous work of those who continue to serve:
"… the front line is stitched together by people like Ms. Sellu: doctors and nurses who give their lives to treat patients who will probably die; janitors who clean up lethal pools of vomit and waste so that beleaguered health centers can stay open; drivers who venture into villages overcome by illness to retrieve patients; body handlers charged with the dangerous task of keeping highly infectious corpses from sickening others.
"Their sacrifices are evident from the statistics alone. At least 129 health workers have died fighting the disease, according to the World Health Organization. But while many workers have fled, leaving already shaky health systems in shambles, many new recruits have signed up willingly — often for little or no pay, and sometimes giving up their homes, communities and even families in the process."
The United Nations System Coordinator on Ebola, David Nabarro, says that people fighting the virus – healthcare workers and survivors – are to be commended:
"People who are battling Ebola virus disease are courageous people. People who are supporting them are courageous people. This courage is extraordinary. When I hear and see that people have survived Ebola virus disease, I see them as people who not only have demonstrated huge courage but also who have massive potential. Increasingly, these people are volunteering to serve to support the treatment of others who are actually still infected with the virus. Increasingly, they are becoming ambassadors for the community of people who are at risk of Ebola virus disease."
https://www.bioedge.org/images/2008images/ebola_suits.jpg
Creative commons
Ebola
public health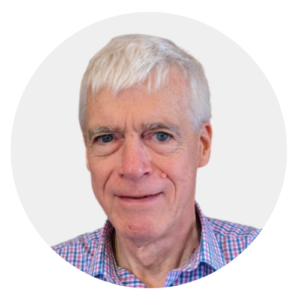 Latest posts by Michael Cook
(see all)