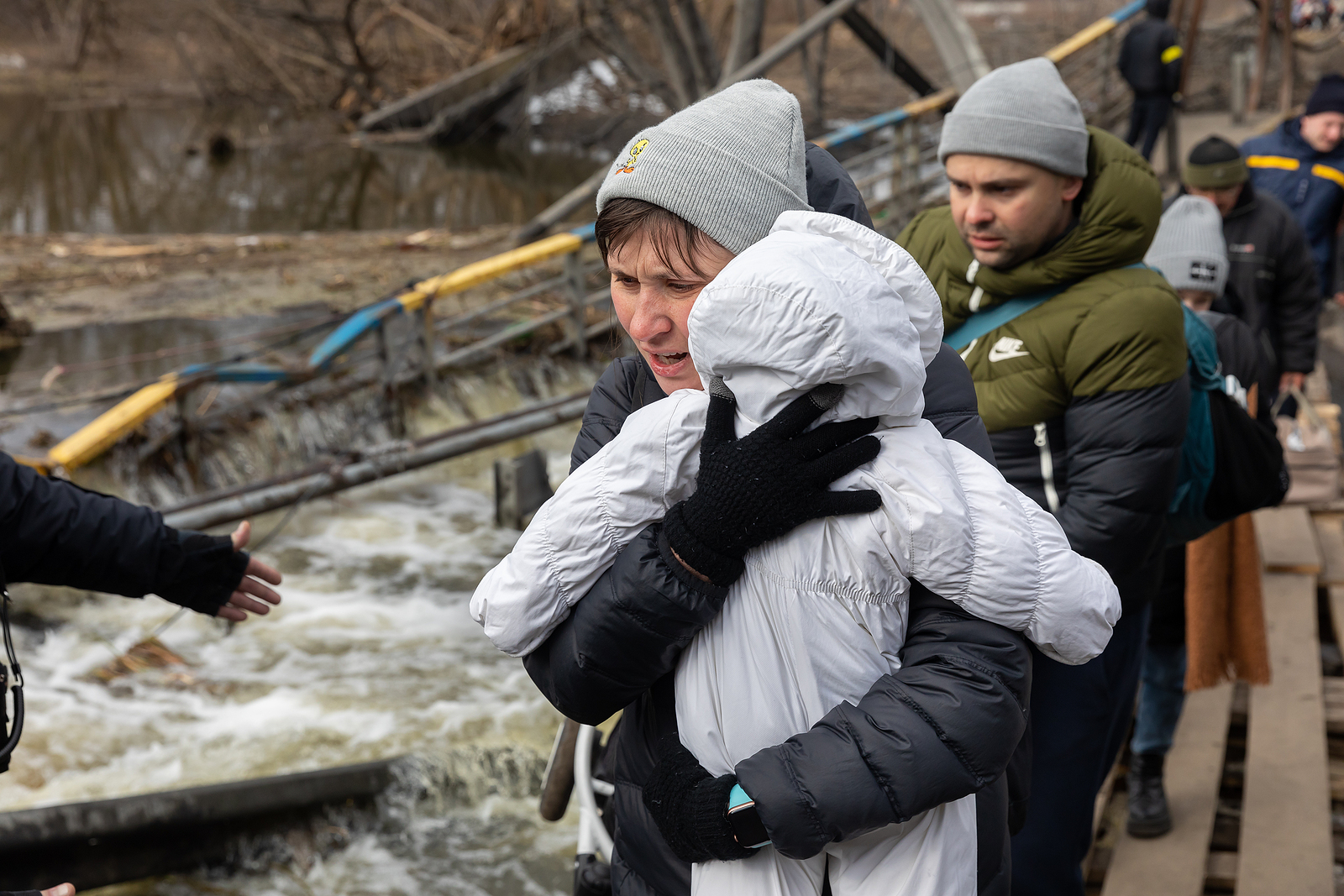 Ukraine is using facial recognition technology to identify dead Russians
Ukraine is using facial recognition technology to identify dead Russian soldiers, a senior government official has declared. It then notifies their relatives across the border in Russia.
Mykhailo Fedorov, vice prime minister and minister of digital transformation, says that Ukrainian authorities want to combat propaganda that there have been very few Russian casualties by informing families of the deaths of their sons directly.
Apparently the technology has been provided to the Ukrainians by New York-based Clearview AI for free.
Clearview AI claims that it is the world's "largest facial network". It has accumulated a database of more than 10 billion images scraped by publicly available websites and social media. Of these, 2 billion have been scraped from the Russian social media service VKontakte. The database will be more efficient than fingerprint matching for identifying the dead even if there is facial damage, the company says.
NATO estimates that about 40,000 Russian troops have been killed, wounded, captured, or missing. Between 7,000 and 15,000 are believed to have died although Russian authorities have not confirmed any of these figures.
"As a courtesy to the mothers of those soldiers, we are disseminating this information over social media to at least let families know that they they've lost their sons and to then enable them to come to collect their bodies," Fedorov told Reuters. A Kremlin spokesman responded: "We have no knowledge of this. There are too many fakes coming out of Ukraine."
A number of companies have provided the Ukrainian government with free IT technology as part of a tsunami of sympathy for the embattled nation.
However, facial recognition technology comes with some ethical baggage.
First, Clearview AI is already fighting lawsuits in US courts about unauthorised use of images scraped from the internet.
Second, it's hard to know how reliable facial recognition is, especially in such a delicate issue as identifying the dead. The US Armed Forces Medical Examiner System has not adopted facial recognition technology because it is still not accepted by forensics professional bodies.
Third, the Ukrainian government could also use it to identify Russian spies and saboteurs at checkpoints. If the technology fails this could mean an immediate death sentence for an innocent person.
The Ukrainian Defence Ministry has published the names, ranks and passport details of some 2,000 Russians serving in the 64 Motor Rifle Brigade which occupied the town of Bucha where hundreds of Ukrainian civilians were allegedly massacred. It's likely that it has also matched the names with scraped images. What will happen to these soldiers if they are captured?
Albert Fox Cahn, of the Surveillance Technology Oversight Project in New York, told Reuters. "We're going to see well-intentioned technology backfiring and harming the very people it's supposed to help."