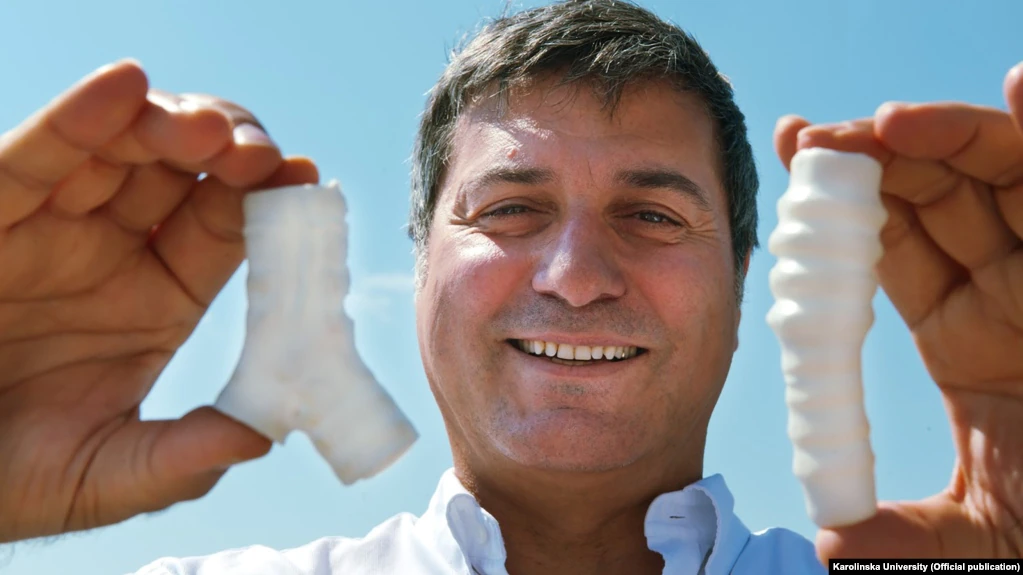 Fallen stem cell hero convicted in Swedish court
Once hailed as a stem cell technology pioneer, Italian surgeon Paolo Macchiarini has been convicted of causing bodily harm and given a suspended sentence in a Swedish court. He was cleared of two charges of assault. He has denied all charges.
In 2011 Macchiarini became an international celebrity after he performed the world's first windpipe transplants at the world-famous Karolinska Institute. In 2016 he was finally dismissed from his position after allegations of allegations of fraud and scientific misconduct.
According to Science, Macchiarini operated on at least eight patients in Sweden, the United States, and Russia. All but one of his patients died.
Some of his critics were angered by the lenient sentence. Cardiothoracic surgeon Matthias Corbascio, said that it was "terrible" and "insane." "The court basically gave him a slap on the wrist," Corbascio, told Science. "There are people who go to jail for 5 years for not paying their taxes. This guy mutilated people."
As journalist Michael Brooks pointed out in the BMJ at the time, stem cell research is a field plagued by unrealistic expectations. One study showed that 70% of newspaper articles about stem cell research have stated that clinical applications are "just around the corner," "in the near future," or "within 5 to 10 years or sooner."
"This is not simply a problem of media hype," writes Brooks. "In a surprisingly large number of cases, the source of these unrealistic expectations can be traced back to the scientists themselves."
In addition to scientific misconduct, Macchiarini was a romantic fraud. An exposé of his medical work in the Swedish media was triggered by incredible revelations in Vanity Fair about his romance with an experienced NBC TV producer. It portrayed him as a scientific Casanova who boasted that he had operated on Bill and Hillary Clinton, Emperor Akihito of Japan, and President Obama. He claimed also to be the personal doctor of Pope Francis and so arranged for them to be married by the Pope himself in Castel Gandolfo — even though he was still married and she was a divorced non-Catholic.
It was all a lie. A private investigator told Vanity Fair, "I've never in my experience witnessed a fraud like this, with this level of international flair…. The fact that he could keep all the details straight and compartmentalize these different lives and lies is really amazing."