"A major evolutionary leap for women": celebrity sperm donation in UK
Yesterday a British entrepreneur launched a celebrity sperm donor service.
OCTOBER 19. LATE FLASH! Fame Daddy is a hoax. The CEO, "Dan Richards", actually appeared on a British TV show, "This Morning", but it turns out to have been a promotional stunt for a new television comedy. The ITV network, as well as The Telegraph, the Sun and the Mirror (and BioEdge) were taken in by a bogus press release, interview, and website.
However, in defence of the hapless TV station, "celebrity sperm donors" are no less plausible than other adventures in this Barnum & Bailey world. Click here to read detailed profiles of American coed egg donors. Click here to read about Indian women stabled together while they chew their cud and gestate babies. Click here to read about a British woman who has had ten surrogate babies. Click here to read about a 37-year-old sperm donor who has fathered 16 children and advertises his wares on his personal website.
What's so earth-shattering about celebrity sperm donors?
Another thrilling chapter in the Wild West of assisted reproduction. Yesterday a British entrepreneur launched a celebrity sperm donor service. Its stud range will include "top quality donor fathers who have achieved excellence in a range of fields including sport, entertainment and business".
According the London Telegraph, prices start at £15,000 – expensive, but a boon for women, says the CEO of Fame Daddy, Dan Richards. "To be able to harvest potential from the global gene pool, rather than from the more limited selection of the men she comes into direct contact with, is a major evolutionary leap for women."
Mr Richards promises that his company will operate according to "the highest ethical standards in fertility treatment" and says that it has applied for full accreditation with The Human Fertilisation and Embryology Authority, Britain's fertility watchdog. Applicants are screened rigorously, including thorough criminal record checks, psychological profiling and "extensive testing of any applicant's knowledge of popular culture".
The website lists a number of "sample profiles" of typical sperm donors, including a racing driver, an Oscar-winning actor, a member of the House of Lords, a genius, a rock star and an ex-Premiership footballer. However, Mr Richards admitted that no one has actually donated yet, although about 40 men have tendered expressions of interest.
Fame Daddy is bucking the trend in sperm donation in Britain, which decreased significantly after the removal of donor anonymity.
Michael Cook
Creative commons
commercialization
sperm donation
UK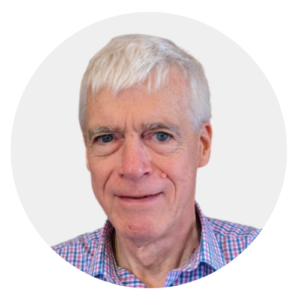 Latest posts by Michael Cook
(see all)