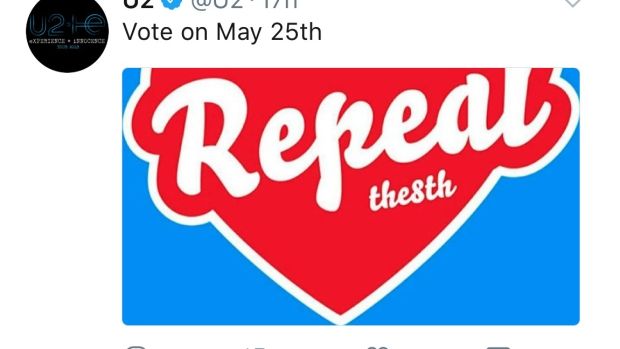 "And you give yourself away": U2 loses fans after coming out pro-choice
U2 has come out in support of Ireland's "repeal the 8th" campaign.
Irish rock band U2 has come out in support of legalised abortion, announcing on Tuesday that it will campaign for a "yes" vote in Ireland's "repeal the 8th" abortion referendum later this month.
The band tweeted an image of the "repeal" logo and encouraged followers to vote in the 25th of May ballot.
The 8th amendment of the constitution of Ireland states that a mother and an unborn fetus have equal rights, effectively ruling out abortion unless a woman's life is at risk.
Guitarist Dave "Edge" Evans told journalists that the band had chosen its position "carefully", and that he understood it was a sensitive political issue.
"I think we acknowledged that it's a very emotive issue and I think that we acknowledged that we have very strong feelings on both sides… I personally am in favour of repealing, but I do understand why people might have a problem with that. The important thing is to vote."
The announcement met with heavy criticism from some quarters. Dozens of twitter followers "unfollowed" the band's account, and several followers left scathing comments.
One furious fan wrote: "This breaks my heart. I have loved and followed you for 20 years. I still love you but I can't follow you down this road. My tickets to upcoming shows will go unused". Another said: "Life is beautiful, how can you deny it to these children when each of us would cling to our own so fiercely?"
Lead singer Bono had previously described himself as a devout Christian, and many of the band's songs deal with religious themes.
"And you give yourself away": U2 loses fans after coming out pro-choice
Xavier Symons
Creative commons
https://www.bioedge.org/images/2008images/U2_repeal_the_8th.jpg
abortion
ireland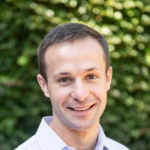 Latest posts by Xavier Symons
(see all)