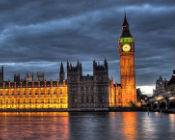 Bill to restrict disability-selective abortion progresses in House of Lords
A UK bill that would restrict disability-selective abortion has passed its second reading.
A bill that would end disability-selective abortion up-to-birth has passed its Second Reading in the UK House of Lords and proceeded to the Committee Stage.
If successful, Lord Kevin Shinkwin's Abortion (Disability Equality) Bill will remove section 1(1)(d) from the 1967 Abortion Act, which allows for abortion on the grounds of disability up-to-birth. In the UK, disability-selective abortions are currently available right up to the moment of birth whereas in most cases, "healthy" babies cannot be aborted beyond 24 weeks.
Speaking as the bill was debated late last month, Lord Shinkwin said:
"From this disabled person's perspective, there is a stark anomaly, an inconsistency in the law, whereby discrimination on grounds of disability is both prohibited in law after birth yet, confusingly, actually enshrined in law at the very point at which the discrimination begins, at source, before birth."
The bill is supported by the We're All Equal disability rights campaign, a grassroots movement that aims to make "disability equality a reality".
''It is time for a national discussion on disability equality", said Dr Elizabeth Corcoran, spokesperson for the We're All Equal campaign. "As a society that has disability equality written into law it is high time that we had an informed discussion and vote on whether it is acceptable to abort a child with a disability on the one hand, while not allowing it on the grounds of gender on the other."
Bill to restrict disability-selective abortion progresses in House of Lords
Xavier Symons
https://www.bioedge.org/images/2008images/TH_parliament_3434343.jpg
Creative commons
https://www.bioedge.org/images/2008images/TH_parliament_3434343.jpg
abortion
disability
uk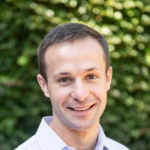 Latest posts by Xavier Symons
(see all)