Cab Calloway as dementia therapy
Hi there,
Helping patients with dementia will probably be one of the biggest human dignity issues of our century, as the proportion of elderly grows across the globe. It seems disgraceful to warehouse them in nursing homes, but often there are few alternatives.
So I was really delighted to see a ray of light in a new documentary, Alive Inside, which won the 2014 Sundance Film Festival Audience Award for an American documentary. It features the power of music to raise patients out of their torpor. Sometimes the effect of placing earphone and an iPod on an unresponsive patient slumped in a wheel is little short of miraculous.
One wonderful clip from the film features Henry, who spends his days in an almost catatonic state in a 600-bed nursing home. But once he began to hear the music from a favourite artist of his youth, Cab Calloway (famous for "Minnie the Moocher"), he begins to answer questions, his eyes light up and he even gives a short speech:
"It gives the feeling of love, romance! I figure right now the world needs to come into music, singing. You've go beautiful music here. Beautiful. Lovely. I feel band of love, of dreams. The Lord came to me, made me holy. I'm a holy man. So he gave me these sounds.
The film also critiques over-reliance on anti-psychotic medications for demented patients. "What we're spending on drugs that mostly don't work dwarfs what it would take to deliver personal music to every nursing home resident in America," says Dr Bill Thomas, a gerontologist and advocate for long-term care reform. "I can sit down and write a prescription for a US $1,000 a month antidepressant, no problem. Personal music doesn't count as a medical intervention. The real business, trust me, is in the pill bottle."
Obviously iPods and Cab Calloway playlists alone will not turn dementia around; the issue is far more complex than this. But this uplifting documentary at least shows that some simple solutions work.
Cheers,
Michael Cook
Helping patients with dementia will probably be one of the biggest human dignity issues of our century, as the proportion of elderly grows across the globe. It seems disgraceful to warehouse them in nursing homes, but often there are few alternatives.
1413300420
ageing population
Alzheimer's disease
dementia
music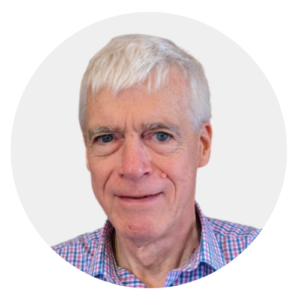 Latest posts by Michael Cook
(see all)