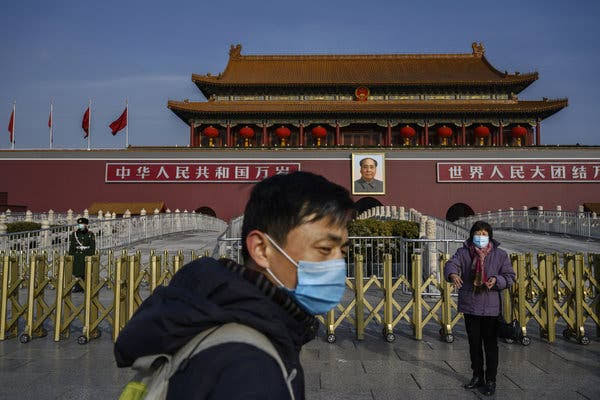 China slammed for lack of transparency on coronavirus
Chinese authorities stand accused of a coronavirus cover-up.
The world has watched in horror in recent days as the coronavirus rapidly spreads throughout China. The number of reported cases in the communist nation has risen to 11,791, with scores of cases also reported in other countries.
As health authorities brace themselves for a pandemic, commentators have slammed Chinese health authorities for their lack of transparency on the scale and seriousness of the crisis.
While the Chinese government is now holding daily briefings on its efforts to contain the virus, authorities were slow to inform the public about the risk of an epidemic when the first cases of nCoV were reported in December.
According to New York Times columnist Nicholas Kristof, doctors were punished by local authorities in December for warning their colleagues on social media about the virus:
"[Authorities sanctioned] whistleblowers who were trying to call attention to the public health threat. A doctor who told a WeChat group about the virus was disciplined by the Communist Party and forced to admit wrongdoing. The police reported giving "education" and "criticism" to eight front-line doctors for "rumormongering" about the epidemic; instead of punishing these doctors, Xi should have listened to them."
The dissimulation continued well into January — from January 11 to 16, the number of confirmed cases in Wuhan remained unchanged at 41. In a podcast released Thursday, New York Times journalist Javier Hernandez suggested that the healthcare workers in Wuhan had been cremating bodies, perhaps to conceal the real number of patients who had died from the virus. Chinese news service Initium News said this week that several cremation centres were receiving large numbers of bodies of coronavirus victims from hospitals.
Wuhan mayor Zhou Xianwang apologised on national television this week for failing to release information on the spread of the virus. "We haven't disclosed information in a timely manner and also did not use effective information to improve our work", Mr Zhou said.
Some commentators, however, argue that the structure of China's dictatorship creates a culture of fear and deception in which it is very difficult to obtain reliable information on local issues. Others argue that government censorship prevents media and other institutions from bringing important information to the public's attention. According to Nicholas Kristof,
"One reason for the early cover-up is that [Xi Jinping's] China has systematically gutted institutions like journalism, social media, nongovernmental organizations, the legal profession and others that might provide accountability".
Authorities are hoping that the number of new cases of coronavirus will plateau once radical lockdown measures begin to have an effect. But the coronavirus has already reached as far as the Xinjiang region in the West of China. One concern is that it will spread in the internment camps where China is confining about one million Muslims with poor sanitation and limited health care.
Xavier Symons is deputy editor of BioEdge.
China slammed for lack of transparency on coronavirus
Xavier Symons
Creative commons
https://www.bioedge.org/images/2008images/corona_2.jpg
china
coronavirus
pandemics
transparency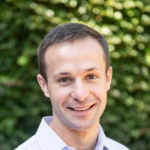 Latest posts by Xavier Symons
(see all)