Hi there,
Bioethicist Alice Dreger and colleagues have uncovered extensive off-label use of Dexamethasone, a synthetic steroid, to intentionally engineer the development of fetuses for sex normalization purposes. Her allegations have been widely (for a bioethics story, that is) reported in the media. There is a sensational angle to her study: some doctors may be using the drug to allay parents' fears that their daughters will become lesbians.
However, Dreger's ultimate point seems to be that the use of this powerful drug is "a canary in the modern medical mine": "this case appears to be representative of problems endemic in modern medicine, problems that threaten the health, lives, and rights of patients who continue to become unwitting subjects of (problematic) medical experimentation".
One indication that her misgivings may be all too true is other allegations (reported in last week's BioEdge) that IVF doctors routinely ignore safety and efficacy concerns when developing new techniques for overcoming infertility. "Some of the techniques offered to some patients offer little or no benefit, and in the worse cases [are] not confirmed to be safe," wrote two British scientists in an IVF journal.
But while the troubling use of drugs for sex normalisation appears to involve only a few thousand children, 5 million IVF babies have been born since 1978. A major IVF technique, ICSI, has never been tested in trials. Enthusiasm for it is growing, even though it has been associated with an increase in the incidence of birth defects.
What explains this indifference to normal standards of medical research? Here's my theory: modern medicine has become a consumer transaction in which success is measured not by health, but by customer satisfaction. When this happens, an unborn child is in danger of becoming a commodity whose rights and interests have little weight. A comment by a leading American paediatrician (cited in Dreger's article) sums it up: "It seems to me that the main point of prenatal therapy is to allay parental anxiety. In that construct, one must question the ethics of using the fetus as a reagent to treat the parent, especially when the risks are non-trivial".
Any other theories?
Michael Cook
Why is no one complaining about the shoddy ethical standards of IVF?
1344174571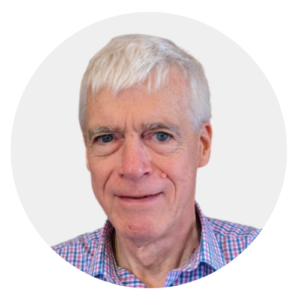 Latest posts by Michael Cook
(see all)