Companies fight for market space inside your head
There has been a dramatic rise in the number of brain-technology patents in the US.
There has been a dramatic rise in the number of brain-technology patents in the US, with companies furiously researching the potential of new neuroscientific developments to revolutionise industries and influence consumer behaviour.
In 2014 1,600 neuro-technology patents were lodged in the US, up by 400% from 2009.
Fewer than 400 so-called neuro-technology patents a year had been filed between 2000 and 2009, research company SharpBrains report. But that had doubled to 800 in 2010. The 2015 figures are expected to be the highest yet.
'Neuro-technologies' are developments that allow one to monitor and affect brain activity and functioning. These new technologies range from strictly medical innovations to inventions that could revolutionise education, marketing and even computer-gaming.
There has been a dramatic rise in the number of companies such as Thync, a start-up working to connect to the brain sensors that can alter mood in the same way as a coffee or energy drink.
There are moves afoot to come up with ways of controlling video games via brainwaves – such as a collaboration between EEG headset-maker Emotiv and the Institute of Electrical and Electronics Engineers (IEEE).
Information and measurement company Nielsen has taken out 100 neuro-technology patents, including patents of devices that monitoring cognitive responses to new products and advertising.
The expansion into non-medical uses represented a dawn of the "pervasive neuro-technology age", said SharpBrains chief executive Alvaro Fernandez.
"Neuro-tech has gone well beyond medicine, with non-medical corporations, often under the radar, developing neuro-technologies to enhance work and life," he added.
Matt Wall, of the Centre for Imaging Science, at Hammersmith Hospital, is more circumspect:
"There probably are some decent companies doing work in that space, but there are a massive number of neuro-marketing companies that have sprung up in the last few years…

"Because of the wide availability and low-cost of the EEG hardware these days, they all seek to define their [unique selling point] and intellectual property (ie patents) based on their fancy analysis techniques and claim to measure things like 'engagement' or 'interest' from EEG signals…Any EEG researcher knows this is absolute rubbish".
Neuro-technology patents soar in US
Xavier Symons
https://www.bioedge.org/images/2008images/TH_neurobalrainlaw.jpg
Creative commons
brain scans
neuroethics
neuroscience
neurotechnology
US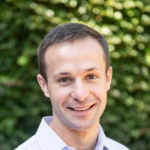 Latest posts by Xavier Symons
(see all)