Creation: a product for the masses?
One San Francisco geek is set on 'democratising creation'.
What if we could democratise creation?
This may sound like a pretentious thought from a sci-fi movie, but one San Francisco geek believes we can make it a reality.
Austin Heinz, the founder of the start-up Cambrian Genomics, dreams of a future in which customers tinker with the genetic codes of plants and animals and even design new creatures on a computer.
In a makeshift laboratory in San Francisco, his synthetic biology company uses lasers to create custom DNA for major pharmaceutical companies. The synthetic biology is nothing new – what's novel is Heinz desire to make the technology cheap, fast and affordable, such that private users can take advantage of it.
"Anyone in the world that has a few dollars can make a creature, and that changes the game," Heinz said. "And that creates a whole new world."
The 31-year-old CEO has managed to attract over $10 million in support an investments from Silicon Valley venture capitalists. A significant amount has come from Peter Thiel's venture firm Founders Fund.
Venture capitalist Timothy Draper, an investor in the company, expressed his enthusiasm for the project: "I love Cambrian," he said. "The company is literally printing life. Can't wait to see all the great things that come of it."
Understandably, bioethicists have reservations. It is still unclear whether the company has adequate security measures to prevent customers from requesting dangerous DNA sequences. And the hubris of the Heinz's rhetoric has some ethicists alarmed. Marcy Darnovsky, executive director of the Center for Genetics and Society, a bioethics watchdog group in Berkeley, described Heinz's belief that "every problem can be solved by engineering" as a kind of "techno-libertarianism."
Californian start up aims to democratise creation and alternation of DNA
Xavier Symons
https://www.bioedge.org/images/2008images/TH_science_lab.jpg
Creative commons
libertarianism
synthetic biology
synthetic life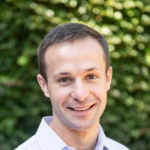 Latest posts by Xavier Symons
(see all)