Disabled children kept in cages in Greek childcare centre
At least one disability-care facility in Greece has been keeping its residents in cages.
Disability rights groups have condemned the inhumane treatment of disabled children in Greece, after it was revealed that at least one disability-care facility is keeping its residents in cages.
Current and former volunteers at KEPEP Childcare Centre, a facility in the southern town of Lechaina, recently spoke out about the mistreatment of residents.
Some 60 children in the home are kept in ceiling-high cages, routinely given sedating medication and sometimes strapped to their beds. In a damning report published in 2010, Greece's ombudsman for the rights of the child labelled the practices "violations of human rights".
It is unclear whether any other facilities in Greece use these methods.
The staff of KEPEP say they lack the funds to improve conditions. "We are doing everything we can but we do not have the resources to give anything else", said Gina Tsoukala, the director of the centre.
But disability rights groups say this is no excuse. "Being kept in a cage is seriously detrimental to the psychological health of patients, has no therapeutic value and can actually be physically dangerous," said Steve Allen of The Mental Disability Advocacy Centre.
Ironically, there is a dormant state of the art disability care facility quite close to KEPEP. The Greek government says it unable to afford staff to operate it.
Disabled children kept in cages in Greek childcare centre
Xavier Symons
https://www.bioedge.org/images/2008images/_78974894_lock-and-key.jpg
Creative commons
disability
human rights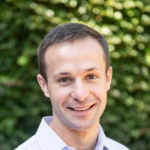 Latest posts by Xavier Symons
(see all)