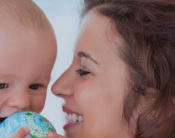 Donor conception: 10 years without anonymity
10 years after the end of donor anonymity, UK healthcare analysts are coming to different conclusions about the benefits of the policy.
Roughly a decade ago the UK Parliament amended sperm donor legislation, removing anonymity for donors (see The Human Fertilisation and Embryology Authority (Disclosure of Donor Information) Regulations 2004). Men who donated sperm on or after April 1 2005 contacted by any potential children they fathered.
UK healthcare analysts are now looking back on the radical changes, and coming to various conclusions about the merits of the new system. At a recent conference in London, '10 Years Since the End of Donor Anonymity: Have We Got It Right?', several parties presented their theories on how anonymity affects sperm donation and donor conception.
Dr Jo Rose, herself a donor conceived child, argued that donor-conceived children should, as a matter of course, have more support and the right to access full and complete information about their genetic parent, particularly because "wrong and incomplete medical history kills people".
Eric Blyth, professor of social work at the University of Huddersfield, argued for the retrospective identification of donors before 2005. Blyth suggested that it was unfair that the 20,000+ children conceived before this cut off date were being deprived of familial information.
Julia Tizzard of the HFEA argued that unreliable metrics make it very difficult to measure the real impact of the legislation.
Some sperm bank managers say anonymity has decreased rates of donation, while others say the impact has been negligible.
Donor conception: 10 years without anonymity
Xavier Symons
https://www.bioedge.org/images/2008images/TH_sperm_donor_353.jpg
Creative commons
https://www.bioedge.org/images/2008images/TH_ivf_clinic_uk_43.jpg
donor anonymity
IVF
UK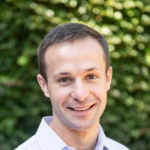 Latest posts by Xavier Symons
(see all)