Filipino nurse jailed for double murder
A Filipino nurse in the UK has been found guilty of deliberately contaminating the intravenous fluids of patients.
A Filipino nurse working in Britain has been found guilty of two counts of murder after deliberately contaminating the intravenous fluids of patients.
Victorino Chua, 49, described by detectives as a narcissistic psychopath, injected insulin into saline bags and ampoules while working on two acute wards at Stepping Hill hospital, Stockport, in June and July 2011.
In addition to two patients who died from the insulin overdose, another patient suffered severe brain damage and dozens of others grievous bodily harm.
Chua took the insulin from unlocked fridges in Stepping Hill's treatment rooms.
When a forensic scientist examined some of the saline bags, it was noticed that there was a small v-shaped cut to the rubber septum of the resealable bung and two puncture holes to the inner membrane of the bung consistent with a hypodermic needle.
The judge presiding over the case, Mr. Peter Openshaw, said that Chua showed no remorse, and described his crimes as "strikingly sinister and truly wicked." Chua chose not to personally administer the insulin to most of the patients, so it was left to chance which of them were poisoned.
Chua was arrested six months after the first poisoning incident. Police conducted an extensive investigation and, after constructing a Venn diagram of staff rostered on at the time of the poisonings, managed to narrow down a list of potential suspects to Chua alone.
Investigations by police found inconsistencies in Chua's medical qualifications, which they raised with the Department of Health and the Home Office, as well as contacting the Nursing and Midwifery Council (NMC).
Since the Chua case, the NMC has audited all 11,500 nurses from the Philippines who arrived between 2002 and 2006 and found none that required any regulatory action. "There were no irregularities, although obviously we don't have the capacity to detect any highly sophisticated frauds," a NMC spokeswoman said.
Filipino nurse Victorino Chua jailed for double murder
Xavier Symons
https://www.bioedge.org/images/2008images/TH_colombia_euth.jpg
Creative commons
murder
nurses
regulation
UK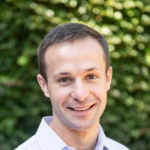 Latest posts by Xavier Symons
(see all)