Indian clinical trials risk patient safety
Soon to become US$1 billion business
Call centres and data processing are not the only businesses which are being outsourced from the United States to India. Clinical trials for drug companies are about to become a US$1 billion a year money-spinner. In an unsettling look at this industry, a Florida newspaper, the St Petersburg Times, suggests that more American oversight is desperately needed because there are sure to be abuses where doctors are driven by money and patients by desperation. And India is a country where medical ethics are often rudimentary and often-illiterate patients will seldom insist on their rights.
Contract research organisations are offering deals that drug companies can hardly refuse: FDA-ready studies in half the time, at 30 to 60% of the cost of American trials. However, some Indian doctors wonder whether the trials are really high quality. "Most sites are not used to recognizing serious adverse events, so they are underreported," one doctor told Kris Hundley, the reporter. "Either they don't recognize, don't realize or are afraid to report this information."
Furthermore, alleges Ms Hundley, "Local ethics boards, set up to ensure patient safety, are often comprised of colleagues who approve each others' projects and blackball naysayers."
Despite the legal and moral hazards, Indian authorities are trying hard to attract drug companies. Dr Surinder Singh, India's drugs controller general, has promised to review applications in two to six weeks and push his ossified operation "from the Stone Age to the Clone Age". He recently announced the he will allow foreign companies to conduct Phase I, or first-in-human, studies in India. This has horrified some Indian doctors. "We are not ready to do Phase I trials of global quality yet," said Dr Arun Bhatt, of Clininvent, a contract research group. "They are very risky. We should not rush into them."
There have already been deaths in some clinical trials, but there is little hope that they will be properly investigated – government investigators are buried under work. The number of clinical trials has doubled in the past year. "India's drugs controller general's office is both understaffed and incompetent," says Dr C.M. Gulhati, editor of an Indian medical journal, citing a case where the agency claimed that it had reviewed an 800-page trial protocol in a mere five days. "How is that even possible?" ~ St Petersburg Times, Dec 14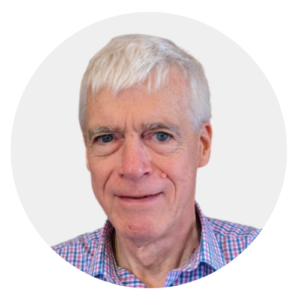 Latest posts by Michael Cook
(see all)