Is it ethical to use shock treatments for disruptive individuals?
Concerns raised over Boston school's treatments for autism and behavioural problems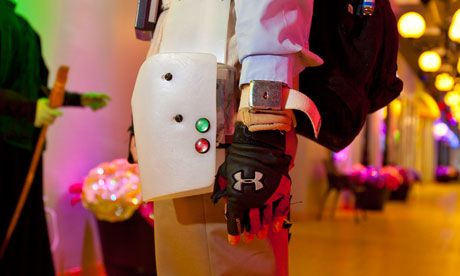 The
Judge Rotenberg Center
, a special needs school in Boston, has been the site of fierce controversy since its founding 40 years ago. It uses pain as a treatment for children and adults with severe autism or emotional problems. Residents at the school carry small backpacks with wires connecting the pack to electrodes on their skin. When a button on a controller is pressed, a charge delivers an electric shock to the resident's skin. Teachers at the school regularly administer electric shocks to students, zapping them for up to two seconds on their arms, legs or stomach.
Critics say that no country should tolerate the use of pain on the most vulnerable members of society. However, supporters – including several parents – say this practice of "aversive therapy" has improved lives, and in some cases rescued their children from self-induced harm or even death. Founder Matthew Israel says, "Some of our students have been expelled from 20 or more programmes, and we take all of our students off the drugs they are on when they come here. Compare that with skin shocks that have no side effects and [do] no long-term damage."
"Most people aren't aware of the severity of the problems some individuals have. We have a student who has pulled out 11 of his adult teeth by himself. A young woman hit her head so hard with her knee she detached her retinas. There's a boy who pushed his hands way down his throat and ripped up parts of his oesophagus. Once you've seen that sort of self-abuse, why wouldn't you want to try a treatment, even though it's controversial?" he says.
However, the treatment has fierce opponents. When a centre in Israel considered "aversive treatment", the lobby group Disability Rights International described it as
torture
. UN special rapporteur Manfred Nowak agreed. "It is inflicted in a situation where a victim is powerless. And, I mean, a child being subjected to electric shocks, how much more powerless can you be?" he said.
Carol Povey, of the National Autistic Society in the UK, concurs: "Those purporting to help people using electric shocks demonstrate an appalling disregard for the individual's human rights. It is essential to properly understand and manage challenging behaviour, rather than attempting to simply control or prevent it through force. The right support at the right time can make an enormous difference." ~
Guardian, Mar 12
Is it ethical to use shock treatments for disruptive individuals?
torture