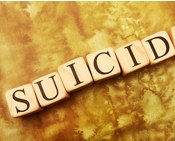 Is there a link between suicide and irreligion?
There is much debate about the link between religion and mental health.
There is significant debate about the link between religion and psychological well-being.
University of California Irvine psychiatrist Aaron Kheriaty recently weighed into the discussion, arguing that higher rates of suicide in the US are linked to declining religious participation and a sense of fractured identity among younger Americans. In an opinion editorial published this month's edition of the Catholic intellectual journal First Things, Kheriaty warns of a "rising plague of melancholy":
"In recent times, America has experienced both a weakening of social connections and rapid forms of cultural change…Too many people today have lost these moorings. Social bonds are weakening, and the social fabric is fraying. We are at risk of losing a solid identity, a clear orientation, and the coherent narratives that give meaning to our individual and shared lives. In a world stripped of universally binding truths, the sense that we are losing solid foundations leads to free-floating angst."
Several recent studies on religion and depression provide support for Kheriaty's thesis. A 2016 study by influential Harvard psychiatrist Tyler VanderWeele, for example, revealed that religious participation among American women was closely linked to lower rates of suicide. Between 1996 and 2010, those who attended any religious service once a week were more were five times less likely to commit suicide. Of the 6,999 Catholic women in the study who said they attended Mass more than once a week, none committed suicide.
Some studies suggest that the relationship between religious participation and suicide differs between cultures and regions. A recent study published by University of Michigan sociologist Ning Hsieh, for example, claims that in some regions of the world religious participation is correlated with higher rates of suicide. Other recent studies, however, dispute this conclusion. A 2017 study published by researchers from Columbia University Medical Center states that "religious service attendance is not especially protective against suicidal ideation, but does protect against suicide attempts, and possibly protects against suicide".
Is there a link between suicide and irreligion?
Xavier Symons
Creative commons
https://www.bioedge.org/images/2008images/suicide-scrabble.jpg
existential suffering
psychiatry
religion
sociology
suicide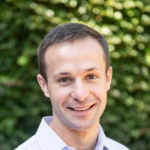 Latest posts by Xavier Symons
(see all)