IVF blunders kept from public eye in UK
"Horrifying", says IVF specialist

A series of IVF blunders in one of Britain's leading hospitals was kept from
the public by the country's fertility watchdog. According an investigation by
the London Sunday Times, embryos belonging to three couples were
destroyed at Guy's and St Thomas' hospital in London this year after it was
discovered that they had been created with the wrong sperm. And in 2007 a woman
had a wrong embryo implanted. These mistakes occurred even though the same
hospital had been warned in 2007 and 2008 that sperm samples were being prepared
for fertilisation in a risky way.
Inspectors had noted: "The centre employs the practice of having all
unprocessed sperm samples in the work area at one time." This was "not
compliant" with HFEA rules, but the hospital's licence was still renewed without
imposing any additional conditions.
There have been other disturbing errors. The Human Fertilisation and
Embryology Authority informed IVF clinics about them, but it did not make the
incidents public. In one of these, a surrogate mother was given embryos from a
couple whose surname resembled the couple who had hired her. The surrogate did
not become pregnant. At another clinic, a woman was implanted with embryos
belonging to a couple with the same surname. Treatment for two other couples had
to be abandoned after their embryos were mixed up.
Josephine Quintavalle of the lobby group Comment on Reproductive Ethics, told
the Times: "It is horrifying that this information is not available to
the public. I didn't realise the extent of this. The casualness is just
dreadful." And the doyen of British IVF experts, Lord Robert Winston, commented:
"It's a horrifying thing to happen once. You would have thought if it had
happened before they would be absolutely scrupulous about making sure it didn't
happen again."
Notwithstanding the errors, the HFEA has not carried out an investigation at
Guy's and St Thomas' Hospital. In fact, it seems unperturbed by the lurid
revelations. IVF was a delicate procedure, was its comment, and it was
impossible to eliminate human error. In the end, only 0.04% of treatments
resulted in problems. "The HFEA takes incidents very seriously," it says. "When
incidents are reported to us, we will investigate and take action where
necessary. The risk of mix-ups is a serious concern for patients, clinics and
the HFEA."
The revelations did not create many waves in the British media. But as Ms
Quintavalle noted, "We don't even know if this is just the tip of the iceberg."
The UK has the most highly regulated IVF industry in the world. What happens in
the US and other countries is anyone's guess. ~ London
Sunday Times, Apr 26; Sun,
Apr 27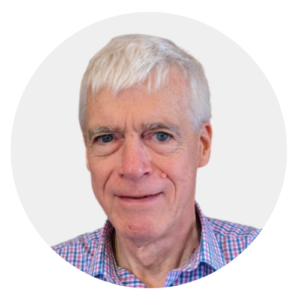 Latest posts by Michael Cook
(see all)