Miss Holocaust Survivor and human dignity
The question of defining human dignity is one of the most contested issues in bioethics. Some bioethicists deny that it means anything, some believe that it is a cornerstone of the discipline. But even if you treasure it, how do you recognise it? A famous case in France in 1995 resulted in a ban in the sport of dwarf throwing because it was incompatible with human dignity.
How about a Miss Holocaust Survivor pageant? Would that be compatible with a human dignity ethic? It's a real question. An Israeli charity, Yad Ezer L'Haver (Helping Hand) recently organised one. About 300 women applied and 14 of them, aged from 74 to 97, competed on the catwalk for a glittering tiara. They were judged on their physical appearance (with the help of a cosmetics company) and on how gripping their personal stories of survival were. The judges were three former beauty queens and a geriatric psychiatrist who specializes in treating Holocaust survivors.
The winner was 79-year-old Hava Hershkovitz, who was banished from Romania and languished in a detention camp in the Soviet Union for three years.
Although the fund-raiser was attended by two Israeli cabinet ministers and was clearly a crowd-pleaser on the night, it was heaped with criticism. "Why use a beauty contest to show that these people survived and that they're brave?" wondered one woman who works for a Holocaust survivor group. "I think it's awful. I think it's something a decent person shouldn't even think about."
And Gal Mor, who runs the popular Hebrew-language blog "Holes in the Net", wrote: "Why should a decayed, competitive institution that emphasizes women's appearance be used as inspiration, instead of allowing them to tell their story without gimmicks? This is one step short of 'Survivor-Holocaust' or 'Big Brother Auschwitz.' It leaves a bad taste."
There is something deeply unsettling about exploiting the suffering of millions of innocent people to raise money, even for a charity, but it is hard to put one's finger on the exact reason. Human dignity may be intangible, but it is still real. What do you think?
_blank_
"Why use a beauty contest to show that these people survived and that they're brave?"
1340517021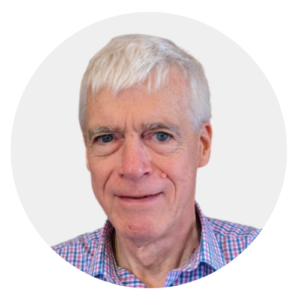 Latest posts by Michael Cook
(see all)