More surrogacy abandonment stories emerge
Aussies are not the only "heartless bastards" in the world of surrogacy.
An Australian couple has copped a media bashing over their alleged abandonment of a Down syndrome twin born to a Thai surrogate mother. But with the enormous publicity given to the case, similar cases are beginning to emerge elsewhere. Aussies are not the only "heartless bastards" in the world of surrogacy.
In the UK, the tabloid press described the case of Amy, a child with congenital myotonic dystrophy, a rare inherited condition which causes babies to be "floppy" and developmentally delayed. She was the twin of a healthy boy. Both were born to "Jenny", a British woman who had entered into a non-legally-binding contract with a couple.
But when the commissioning woman learned about Amy's disability, she refused to take her. She told Jenny over the phone: "She'd be a ****ing dribbling cabbage! Who would want to adopt her? No one would want to adopt a disabled child". She took the healthy boy.
In fact, Jenny – who is legally the mother under British law – has effectively adopted her and is raising her with her partner and their other children. She says: 'Amy is 100 per cent our daughter. I love her as much as my other children.'
And in the United States, a lesbian couple, Keston and Andrea Ott-Dahl, have related their own story of a Down syndrome baby. Andrea agreed to become a surrogate for friends, a lesbian couple who were using sperm from a gay friend. However when tests showed that the baby had Down syndrome, her friends, Silicon Valley executives, asked Andrea to abort it.
She was reluctant to agree, as she had had a bad experience after a previous abortion. She describes the day when she and Keston decided to keep the baby and raise it with their other two children as "the happiest day of my life". Some legal complications ensued, as the commissioning couple initially attempted to enforce an abortion clause in their contract.
Their daughter Delaney is now a year old and thriving. Keston has even written a book, "Delaney Skye: How One Formerly Ableist Lesbian Mother Opened Her Eyes When The Baby She And Her Partner Created Under A Surrogacy For Friends Is Diagnosed With Down syndrome" and is blogging about their experience.
"
https://www.bioedge.org/images/2008images/surrogacy_343434.jpg
Creative commons
surrogacy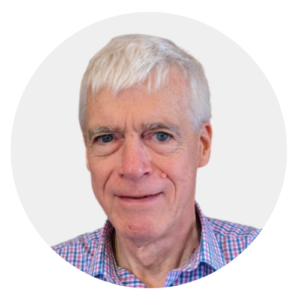 Latest posts by Michael Cook
(see all)