Most Chinese randomised trials aren't random
Study shows that 90% don't conform to standards
More than 90% of purportedly randomised controlled trials (RCTs) in Chinese medical journals are flawed. A study in the journal Trials says that mostly positive results are emerging from an explosion in medical research in China. But when researchers examined the articles more closely, they found that "most so called 'randomized controlled trials' were not real randomized controlled trials owing to a lack of adequate understanding on the part of the authors of rigorous clinical trial design."
However, all RCTs of pre-market drugs had been randomised in the correct way and were therefore authentic.
The authors concluded: "This extremely high proportion of 'false' RCTs contaminates medical information and represents a waste of resources. Data from falsely reported RCTs have the potential to mislead healthcare providers, consumers and policy-makers."
Stuart Pocock, professor of medical statistics at the London School of Hygiene and Tropical Medicine, told the BMJ: "The problem is not confined to China; it is a much broader problem. Most of the development of the use of statistics has arisen in Western Europe and North America. And if you go back, say, 20 years in British medical research you would also find that randomised controlled trials were not carried out as they are now. The problem is that there are not enough medical statisticians around the world."
In an interesting aside, Professor Pocock added: "There is perhaps quite a lot we can't trust in medical journals. But we need to look at how we can motivate nations to improve how trials are carried out." ~ Trials, July 2; BMJ, July 7
A woman listed in the Guinness Book of World Records as the world's oldest mother has died of cancer, leaving her IVF twins orphans with an uncertain future. Maria del Carmen Bousada, from Barcelona, gave birth to sons Pau and Christian in 2006, after fertility treatment in California. She was 66 at the time. Shortly after giving birth, doctors discovered that she had a tumour.
The doctor who implanted the embryo, created with donor eggs and sperm, denied any responsibility because Ms Bousada had told him that she was 55. What could he have done, asked Dr Vicken Sahakian, of the Pacific Fertility Clinic in Los Angeles. "We don't ask for passports, obviously. When is the last time you went to a doctor and he asked you for a birth certificate? We're not detectives here."
Ms Bousada was a determined woman. When she discovered that she could not get treatment in Spain, where the effective cut-off for IVF is 50, she sold her house and sought out Dr Sahakian. He does IVF for women only up to the age of 55. "I would like the mother… to basically survive until the kids reach 18," he told AP.
For Ms Bousada, having a child was an obsession. She cared for her own mother until her death at 101 and then she embarked upon IVF. "I think everyone should become a mother at the right time for them," she told the British tabloid News of the World after the birth. "Often circumstances put you between a rock and a hard place, and maybe things shouldn't have been done in the way they were done, but that was the only way to achieve the thing I had always dreamed of, and I did it."
What will happen to her sons? Her brother Ricardo has sold details of her death to the media so set up a trust fund for them. Her other brother, José Luis, had been estranged from his sister but surmised to journalists that arrangements must have been made. "I suppose there will be no problem," he said.
Ms Bousada's record as the world's oldest mother was shattered recently when two 70-year-old women gave birth in India last year. However, going for the guernsey is a 72-year-old in England, Jenny Brown. She has spent £30,000 in on Italian and American IVF clinics over the past 20 years. Now she plans to try her luck at a clinic in Bulgaria, Romania, Spain or India.
Why so late? Same old story, according to an interview with her in the London Daily Mail. She never married because she was afraid of the commitment and because she was absorbed in advanced degrees and her work. She brushes off all criticism: "The possible objections are endless – but really it's just unusual and people don't like unusual things." ~ AP, July 15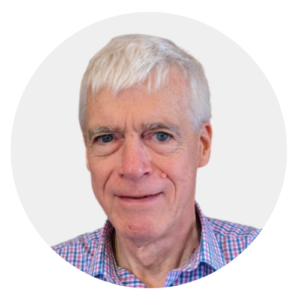 Latest posts by Michael Cook
(see all)