Rwanda accused of considering compulsory sterilisation
Hotly denied by government
The Rwandan Parliament is considering compulsory sterilisation of people with intellectual disabilities, according to a report from Human Rights Watch. The Rwandan government has hotly denied the news.
Human Rights Watch says that a parliamentary committee is drafting a reproductive health bill which has some "troublesome provisions". First, it provides that all individuals who plan to marry must undergo HIV testing and provide a certificate beforehand. Second, married individuals are required to be tested for HIV/AIDS upon the request of their spouses. Third, if a physician finds it "necessary" for a child or an incapacitated person to be tested for HIV/AIDS, he or she may conduct the test without seeking consent and may show the result to the parent, guardian, or care provider.
The proposed bill also obligates the Rwandan Government "to suspend fertility for mentally handicapped people". HRW says that this is internationally recognized as a crime against humanity and inconsistent with Rwanda's recent ratification of the Convention on the Rights of Persons with Disabilities.
"Compulsory HIV testing and forced sterilization are counterproductive to the Rwandan government's goal of improved reproductive health," said Joe Amon, health and human rights director at Human Rights Watch. "Provisions in the current bill that increase stigma, rely on coercion, and deny individuals their reproductive rights should be removed."
Although other African countries are said to have shown an interest in this idea, "Rwanda is one of the first countries to propose legislation permitting forced sterilisation," HRW spokeswoman Liesl Gerntholtz told the BMJ, "[and this] is extremely troubling, because clearly they don't see it as problematic."
James Wizweye, first secretary at Rwanda's embassy in London, told the BMJ: "Human Rights Watch has got it wrong. This was merely a proposal which has not progressed any further, because these [reproductive] rights are enshrined by law. Rwanda is the most densely populated country in Africa, and thus there have been many discussions on reducing the birth rate, but none of them have made it into law. These are merely rumours. They should have checked with our side before publishing false reports." ~ BMJ, July 6; Human Rights Watch, July 1
Two more of President Obama's appointment have created a stir amongst bioethicists.
His choice for head of the National Institutes of Health is Francis Collins, the distinguished geneticist who headed the Human Genome Project. It seems like a good choice. Collins has "a boy scout gene", in the words of one journalist – a brilliant, successful, likable, knockabout guy who likes red Harleys.
Trouble is that Collins is also a born-again Christian who argued that religion and science are consistent in his 2006 book The Language of God: A Scientist Presents Evidence for Belief. He has even launched a website to harmonise "Christian faith with scientific discoveries about the origins of the universe and life." This has brought him under fire from some scientists and from some Christians. Both think, for different reasons, that he concedes too much.
Scientist-blogger P.Z. Myers, a virulent opponent of religion, says that Collins doesn't understand evolution and that "His website, Biologos, is an embarrassment of poor reasoning and silly christian apologetics". He may be a pleasant person, but he lacks intellectual integrity: "I'd rather have someone who can think like a scientist in charge than yet another Jebusite with an evangelical agenda."
And in the web magazine Public Discourse, Justin D. Barnard questions whether Collins really believes that a human embryo is a human person. "Collins needs to come clean. Either he upholds the dignity of human life or he doesn't. If he does, and he accepts the nomination to head the NIH, then it seems that he is deeply compromised as a professing evangelical Christian."
Turning now to the post of Surgeon-General, the President has nominated Dr Regina Benjamin, a primary-care doctor from the small Alabama fishing village of Bayou La Batre. She is expected to promote preventative health care and delivering better service to the poor, minorities and rural areas. She has gained a national profile as a critic of government regulations that complicate doctors' ability to treat poor and uninsured patients.
What gives some lobby groups the shivers is the possibility that she might oppose abortion. Her Alabama clinic does not do abortions and she is on the board of trustees of the Catholic Health Association. On the other hand, she has also been on the board of Physicians for Human Rights, which supports abortions. To put these suspicions to rest, a White House spokesman said that Dr Benjamin "supports the president's position on reproductive health issues".
Creative commons
forced sterilization
population control
rwanda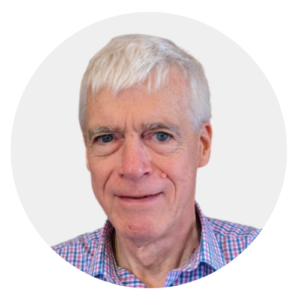 Latest posts by Michael Cook
(see all)