Does prisoner euthanasia make sense?
Dr Philip Nitschke, Australia's leading advocate for euthanasia and assisted suicide, was recently suspended (but not deregistered) after his involvement in the suicide of a man suspected of murdering two of his wives. This has not stopped Dr Nitschke from campaigning. In today's issue of The Guardian, he makes a passionate case for allowing prisoners to choose euthanasia rather than linger in prison with a life sentence.
"Imprisonment for life, with no hope of parole, is torture. I thought then and now that a modern civilised Australia should not be involved in torture, no matter the crimes of the prisoner."
Dr Nitschke has been very impressed by the progressive policies of Belgium, where a judge recently allowed a prisoner to choose euthanasia. "Under the Belgian model, physical or psychological suffering that is incurable or constant can be the grounds for voluntary euthanasia. What is there not to agree with?" he writes.
His facts, for starters.
The case of the Belgian rapist and murderer, Frank Van Den Bleeken, illustrates much of what is wrong with Nitschke's argument. Strictly speaking, despite his horrific crime, Van Den Bleeken was not a prisoner but a patient. He was being held "at the Governor's pleasure", as Australian law quaintly puts it, because he was mentally ill and a danger to society. Belgium's dysfunctional mental health system was unable to treat him, so Van Den Bleeken applied to be transferred to a Dutch prison with advanced treatment for sex offenders. When the Belgian government refused, Van Den Bleeken requested euthanasia.
In short, Van Den Bleeken's suffering could have been cured, but it was either too expensive or too much bother for the Belgian government. As with most cases of euthanasia or assisted suicide, the real problem is that society has tossed its most vulnerable citizens onto a scrap heap. And, as Dr Nitschke has kindly demonstrated, the best way to defend this option is to twist the facts out of shape.
NB: next week BioEdge will not be published.
Michael Cook
How can Nitschke defend prisoner euthanasia?
https://www.bioedge.org/images/2008images/TH_philip_nitschke_43434.jpg
1411381920
assisted suicide
Belgium
euthanasia
Philip Nitschke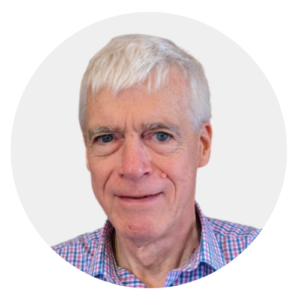 Latest posts by Michael Cook
(see all)