Parents fail in bid to harvest brain-dead teen's sperm
Divorced parents wanted grandchild.
Another chapter in the Wild West of reproductive technology ended abruptly on Thursday. A brain-damaged 19-year-old man, Rufus McGill II, died in Roanoke, Virginia, after his life-support system was removed at the request of his parents.
This doomed their attempt to harvest his sperm so that they could have a grandchild. "I just think there's a mission for his dad and I," his mother Jerri McGill told the Roanoke Times earlier in the week. "This happened for a reason. There's no doubt in my mind that he would want this."
The 19-year-old had been the driver of a car which crashed on October 11. A 15-year-old girl also died. Oddly enough, the McGills are divorced, albeit amicably. But they did agree on their desire for a third generation. They even found a urologist who was willing to harvest the sperm.
However, the legal hurdles proved too great. Since the 19-year-old was legally an adult, his parents no longer had authority to permit sperm harvesting. "If his wishes regarding having children cannot be reliably identified, the matter is concluded and the parents' request should be refused," said Laurence McCullough, a bioethicist at Baylor College of Medicine. "There is very strong agreement in bioethics that one's reproductive rights include the right not to procreate."
Ironically, perhaps, if their son had been two years younger, as his guardians, they might have been able to get a court order for the sperm.
The controversial assisted suicide TV documentary "Terry Pratchett: Choosing to Die", presented by UK novelist and Alzheimer's sufferer named in the title, has been awarded an International Emmy. The program captured the assisted death of Peter Smedley, 71, who suffered from motor neurone disease, at Swiss suicide clinic Dignitas. Pratchett flew to the clinic to see the assisted suicide methods first-hand. Pratchett has publicly voiced his support for legalising assisted suicide he was diagnosed with early-onset Alzheimer's disease in late 2007.
The program also won a Grierson British Documentary Award for Best Documentary on a contemporary theme. Critics described the series as "one-sided" and "propaganda" for euthanasia, and the BBC received over 1200 formal complaints questioning whether the show should have been aired. Pratchett told the BBC in 2011: "You can tell in the film that I'm moved. The incongruity of the situation overtakes you. A man has died, that's a bad thing. But he wanted to die, that's a good thing." ~ Independent, Nov 20; Daily Mail, Nov 20; London Telegraph, Nov 7; Guardian, Jun 11 2011
Creative commons
sperm harvesting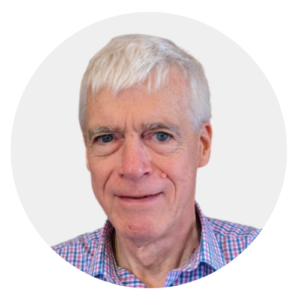 Latest posts by Michael Cook
(see all)