Pistorius verdict – disability is not a defence
Oscar Pistorius has been told that disability is not a defence. He has been cleared of murder, but may be given a lengthy sentence for manslaughter.
Oscar Pistorius is set to be convicted of negligence but not murder, following a six-month trial obsessively followed by the international media.
Judge Thokozile Masipa found that prosecutors had failed to prove beyond reasonable doubt that Pistorius intended to kill his girlfriend Reeva Steenkamp. "There just aren't enough facts to support such a finding", she said. She did, however, find that Pistorius had been negligent in firing four shots into the bathroom of his house. "I am of the view that the accused acted too hastily and used excessive force," Ms. Masipa said. "It is clear that his conduct was negligent."
Judge Masipa rejected Pistorius defence that disability-induced anxiety had led him to overreact to the situation. "The accused isn't unique in this respect. Women, children the elderly and all those with limited mobility would fall under the same category," Ms. Masipa said, one of several admonishments she delivered to Mr. Pistorius. "Would it be reasonable if without further ado they armed themselves with firearms? I don't think so".
Late in the trial medical expert Wayne Derman testified that Pistorius was a complex individual suffering from "stress and anxiety". "You have a paradox of an individual who is supremely able and an individual who is significantly disabled", he told the court. Derman claimed "the accused lacked criminal capacity at the time he fired the shots because of an involuntary, reflexive response."
Ms. Masipa said she disagreed with Derman's submission. "The accused clearly wanted to use the firearm", she said.
Disability rights groups have criticised the Pistorius' defence team. The president of the (US based) National Organisation on Disability described Pistorius' disability defence as "exploitation".
judge tells pistorius disability is not a defence
Xavier Symons
https://www.bioedge.org/images/2008images/pistorius.jpg
Creative commons
disability
law
moral psychology
South Africa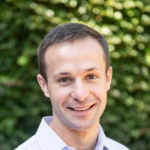 Latest posts by Xavier Symons
(see all)