Saudi Arabia grants citizenship to a robot
The Middle-East nation garnered criticism after the announcement.
Saudi Arabia garnered criticism and claims of hypocrisy this week after it became the first country in the world grant citizenship to a robot.
At the Future Investment Initiative — a three day technology conference held in Riyadh — a humanoid robot named Sophia took the stage and announced (in conversation with a moderator) that she had just become a citizen of the Middle-East nation.
"I am very honored and proud for this unique distinction. This is historical to be the first robot in the world to be recognized with a citizenship," Sophia told the audience.
Sophia also fielded questions from the audience about artificial intelligence, and said that she wanted "to live and work with humans" and "to understand humans and build trust with people"
Saudi Arabia is regularly criticised for its woeful human rights record and poor treatment of women, and the country was slammed on social media after the citizenship announcement went viral.
"It hit a sore spot that a robot has citizenship and my daughter doesn't," said Hadeel Shaikh, a Saudi woman whose four-year-old child with a Lebanese man does not have citizenship. Women married to foreigners in the gender-segregated nation cannot pass on citizenship to their children.
Saudi Arabia also requires a male family member to grant permission for a woman to travel.
"I'm wondering if robot Sophia can leave Saudi Arabia without her guardian consent!" tweeted Saudi feminist Moudi Aljohani, who is based in the United States.
Saudi Arabia grants citizenship to a robot
Xavier Symons
Creative commons
https://www.bioedge.org/images/2008images/sophia_2.jpg
ai
ethics of technology
robotics
saudi arabia
technology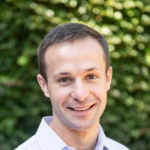 Latest posts by Xavier Symons
(see all)