Screws turn on Costa Rica's IVF ban
Costa Ricans may be forgiven for wondering who is bullying whom in a long legal battle over their nation's ban on IVF. As the only country in the world which bans in vitro fertilisation, supporters of legalised IVF claim that "At stake is nothing less than the future of reproductive rights in most of the Western Hemisphere."
But defenders of a 2000 decision by Costa Rica's constitutional court argue that IVF is clearly inconsistent with Article 21 of the constitution, "Human life is inviolable". It also breaches Article 4 of the American Convention on Human Rights, which says: "Every person has the right to have his life respected. This right shall be protected by law and, in general, from the moment of conception. No one shall be arbitrarily deprived of his life."
The spectacle of international bodies and courts sitting in judgement on Costa Rica's constitution and laws would seem odd, if not utterly abhorrent, in the United States, but many of the participants in the case on both sides are Americans.
IVF was legal in Costa Rica between 1995 and 2000. Then the constitutional court found that destruction of embryos violated the constitution. IVF clinics shut down and nine infertile couples launched a legal challenge. Last year the Inter-American Commission on Human Rights found that Costa Rica had infringed the rights to privacy, family life and non-discrimination, and articles 11,17, and 24 of the American Convention on Human Rights. Costa Rica ignored this, so the plaintiffs took their case to the Inter-American Court of Human Rights. The decisions of this body are binding because Costa Rica is a signatory to a convention. Earlier this month, its judges heard arguments from both sides.
A report in Nature highlights opposition to the government's stand. Gabriel Macaya Trejos, director of the Costa Rican National Academy of Sciences in San Pedro, told Nature that most scientists support IVF, "but those opposing are more vocal, and mask religious convictions with pseudo-scientific arguments".
However, an amicus curiae brief by three US organisations takes a different stand. It points out that Costa Rica has an "impeccable" democratic system and that the legislature supports the ban. "The Inter-American system of human rights has a subsidiary nature, and that the State should be granted a margin of appreciation for determining which restrictions are proportionate in complex matters," it says.
Michael Cook
Creative commons
Costa Rica
human rights
IVF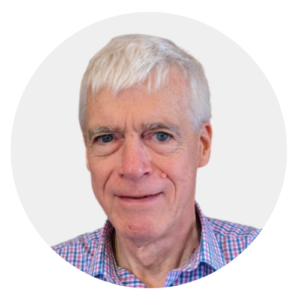 Latest posts by Michael Cook
(see all)