The audacity of hope – can deliver big bucks
Biotech discovers how to make money out of rare diseases
Drug companies make money by developing and marketing patented drugs for
ailments like hypertension, ulcers or depression which afflict millions of
patients. Or at least that is a layman's understanding of the business model.
But Genzyme, a biotech
company in Cambridge, Massachusetts, has broken the mould. It has made billions
by focusing on drugs for the rarest of rare diseases.
These miracles, however, create unsettling bioethical dilemmas, as an article
in the Boston Globe points out. It features a Costa Rican teenager named Tania
Gonzalez. She suffers from Gaucher disease, a potentially lethal enzyme
deficiency. Fewer than 10,000 of the world's 6 billion people are known to have
it. Genzyme, however, has developed an intravenous drug, Cerezyme. However, it
costs each patient US$160,000 a year. Tania's dad earns about US$10,000 a year.
Clearly the Costa Rican government had to pay for it.
The government refused. It could not afford to pay US$160,000 a year to treat
1 person when it had 600,000 hypertensive patients and 120,000 diabetics to
support. It was a heart-breaking decision. Then Genzyme stepped it. It supported
a court case which pitted a photogenic little girl against a stingy government.
Tania won — or rather, Genzyme won. Now there are two Gaucher patients in Costa
Rica and the government is paying US$350,000 a year to Genzyme.
This strategy has paid off handsomely for Genzyme. Founded in 1981, it has
become a $16 billion company with offices and factories around the world. Its
salesmen contact geneticists everywhere, even in the most out-of-the-way places
– from Brazil and China to Libya and Bulgaria – and tell them that there is a
cure for the Gaucher disease if it is ever diagnosed.
"Genzyme's solution, elegant in its way, was to set a price high enough to
earn a substantial profit no matter how small its pool of patients. Then the
company surprised the medical world – and its investors on Wall Street – by
showing that American health insurers could be persuaded to pay the six-figure
price tag. And with the only effective treatment for Gaucher disease, Genzyme
never needed to lower the price, even as production efficiencies raised profit
margins on the drug to as much as 90 percent."
Genzyme follows an extremely disciplined "full price or free" strategy. It
locates patients, donates the drug at first, and then pressures the government
to be paid the full retail price. "The president of the firm's international
group, Sanford Smith, keeps a brass gong outside his office. Every time a
foreign government agrees to pay for one of the company's drugs, he takes out a
mallet and rings it," the Globe says. The company now has several other drugs to
which it applies the same strategy.
Costa Rica's health department wants an international agreement to force drug
companies to scale their prices to a country's GDP. Costa Rica would pay more
than impoverished Nicaragua, but less than the US or France. The Globe reports
that such a deal is unlikely. ~ Boston
Globe, June 14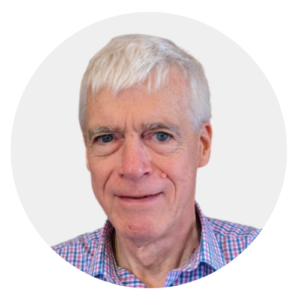 Latest posts by Michael Cook
(see all)