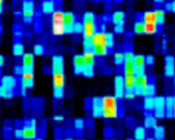 Treatment disagreement gets ugly in Western Australia
A Perth hospital has obtained a court order to force chemotherapy on the child.
The parents of a six-year-old West Australian boy have spoken of their distress after a Perth hospital obtained a court order to force chemotherapy on the child.
Angela Kiszko and Colin Strachan – the parents of Oshin Kiszko, who has been diagnosed with advanced brain cancer – believe that their son should not have to undergo chemotherapy, as it is not worth the suffering and risks, which can include long-term intellectual impairment. Instead they asked for palliative care.
Yet earlier this month, a West Australian Family Court ratified the decision of a Princess Margaret Hospital (PMH) ethics committee to enforce the treatment, despite Kiszko and Strachan's refusal.
Doctors said that the child's brain tumour was on the cusp of an "irretrievable progression", and that the PMH peadiatric oncology team needed to commence treatment immediately.
The ethics committee, though initially divided, decided that the 'burdens and benefits equation' clearly fell in favour of active treatment.
Ms Kiszko had requested that doctors take a palliative option with reduced chemotherapy, but this was rejected by doctors at PMH.
Australian Medical Association WA president Michael Gannon has defended the hospital, saying the oncology unit at PMH was an outstanding one in a global context and he said no doctor would move to see such a treatment enforced without significant consultation.
"This is rare, extremely unusual and would weigh heavily on the individual clinicians involved," he told a local radio station. "It is something they would almost certainly discuss with their colleagues."
Treatment disagreement gets ugly in Western Australia
Xavier Symons
https://www.bioedge.org/images/2008images/genome2.jpg
Creative commons
https://www.bioedge.org/images/2008images/TH_gene_sequencing.jpg
Australia
clinical ethics
informed consent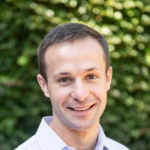 Latest posts by Xavier Symons
(see all)