UK opt-out plan for organ donors scrapped — for now
The British Prime Minister's controversial plan for an opt-out system of organ donation has been scrapped — for the time being. Gordon Brown and Chief Medical Officer Liam Donaldson had argued that an opt-out system, which assumes that a person is willing to donate organs unless they declare otherwise, would shorten waiting lists for transplant surgery.
But a taskforce of doctors, patients, lawyers, religious leaders and politicians has declared that such a system would undermine public trust in the National Health Service and might actually reduce organ donation rates. "An opt-out system has the potential to undermine the concept of donations as a gift," said taskforce member Dr Paul Murphy. The complexity and cost of an opt-out system also weighed against it.
The Prime Minister is now looking at other ways of increasing organ donation numbers. The Health Secretary has launched a £4.5 million campaign aimed at recruiting nearly half the population to the organ donor register. But Mr Brown says that if this fails, he will return to the presumed consent system.
Professor Donaldson was bitter about the defeat of his plan: "People are dying, people are suffering and many people are living on a knife edge of despair waiting for a phone call that never comes. My view has always been that we need to act with solidarity, generosity and humanity to give these people a future," he said.
Spain's successful presumed consent system has impressed Brown and Donaldson. However, John Forsythe, of the British Transplantation Society, said that there was still debate about whether presumed consent would work: "It is very interesting that Rafael Matesanz (the architect of the major changes in Spain) does not feel that the legislative change will make a major difference. Rather he feels that the way in which organ donation services are organised is much more important." ~ Daily Record, Nov 18: London Telegraph, Nov 18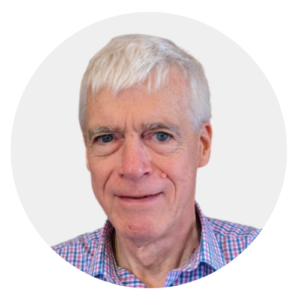 Latest posts by Michael Cook
(see all)