US Navy nurse investigated for refusing to force-feed prisoners
A US Navy nurse may be prosecuted after refusing to force-feed prisoners in Guantanamo Bay.
A US Navy nurse may be discharged after refusing to force-feed prisoners in Guantanamo Bay. The nurse, who has served in the Navy for over 18 years, used to participate but eventually concluded that it was "unethical".
The US military's preferred method of force-feeding involves inserting a tube through a detainee's nostrils and into his stomach. The nurse changed his attitude to the procedure after seeing how much they resisted.
The American Nurses Association (ANA) recently released an open letter to Defence Secretary Chuck Hagel and the director of the Navy Nurse Corps, requesting that the nurse not be punished. The ANA invoked the ethical right of a nurse to "make an independent judgment about whether he or she should participate in this or any other such activity". The Navy has not responded.
The World Medical Association has condemned force-feeding, and this week the lobby group Physicians for Human Rights declared its support for the nurse. "Nurses, like physicians, have professional duties to respect the autonomous decisions of their patients and never participate in ill-treatment or torture," said Dr Vincent Iacopino, PHR's senior medical advisor.
US Navy nurse investigated for refusing to force-feed prisoners
Xavier Symons
https://www.bioedge.org/images/2008images/forcefeeding.jpg
Creative commons
conscientious objection
force-feeding
Guantanamo Bay
professional conduct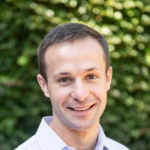 Latest posts by Xavier Symons
(see all)