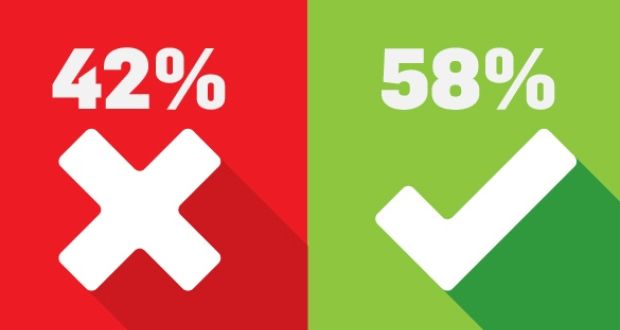 Vote narrows as Ireland's abortion referendum approaches
The "repeal" vote has a commanding lead, but the result is not a forgone conclusion.
Tensions are rising as Ireland's 25th of May abortion referendum approaches, with polls indicating a narrowing gap between the "repeal" and "retain" vote.
An Irish Times/Ipsos MRBI poll earlier this week found that out of 1200 respondents interviewed face to face across the country, 44 per cent of said they would be voting Yes (down 3 points in three weeks), 32 per cent said No (up 4 points) and 24 per cent said they were either not sure or not voting. When one excludes those who are unsure and those who are not voting, the Yes side leads by 58 to 42.
Politicians and commentators say that, while the yes campaign has a commanding lead, the vote is not a foregone conclusion.
Minister for Health Simon Harris, an outspoken critic of the 8th amendment, told the "repeal" campaign to intensify its efforts. "Do not look back on Saturday week and think 'I wish I did more', 'I wish I voted' or 'I wish I rang that friend'…Leave nothing behind you".
In an article on Sky News, Pro-life campaigner Katie Ascough encouraged voters "not to be fooled" by the rhetoric of the "repeal" campaign:
I understand that some people reading this agree with abortion in certain, restrictive, and rare cases, but please know that is simply not what the Irish government is proposing.
Our government is currently proposing abortion on demand. We could have been having a different conversation about a more limited abortion proposal, but that is not what our government has chosen to present us with.
The campaign has gained increasing attention from the international media, with lobby groups and international organisations attempting to influence the vote.
Facebook has banned "foreign advertisements" pertaining to the vote, while Google has banned all ads whatsoever, regardless of whether they are from within the country or without. Facebook said it wanted to "protect the integrity of election and referendums from undue influence".
The "Save Both" campaign argue that this move unfairly favours the "repeal" campaign.
Laoise Ní Dhubhrosa of London Irish United for Life was very critical of the decision:
"This is a very worrying development. Our experience has been that traditional media in Ireland is extremely biased against the pro-life position; most of the Irish newspapers have an editorial stance in favour of repealing the Eighth Amendment. In that context, pro-life groups have to rely on new media, including online ads, to get their message out there. The referendum requires an open democratic debate, not one in which content is censored and shut down on dubious grounds."
Vote narrows as Ireland's abortion referendum approaches
Xavier Symons
Creative commons
https://www.bioedge.org/images/2008images/vote.jpg
abortion
ireland
media ethics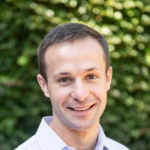 Latest posts by Xavier Symons
(see all)