Were Irish orphans of the 30s used in clinical trials?
Once again the Catholic Church in Ireland is in the middle of a media firestorm about past abuse, this time about clinical trials in the 1930s
Once again the Catholic Church in Ireland is in the middle of a media firestorm about past abuse, this time about clinical trials in the 1930s. In the wake of lurid reports about a septic tank containing nearly 800 skeletons of babies near the site of a home for unmarried mothers come allegations that orphans were used as guinea pigs for untested vaccines.
A researcher at Cork University, Michael Dwyer, has uncovered records which appear to show that 2,051 children and babies at orphanages were given a one-shot diphtheria vaccine between 1930 and 1936, as part of a drug trial for the drug company Burroughs Wellcome. It appears that no consent was sought. Mr Dwyer told the Daily Mail:
'What I have found is just the tip of a very large and submerged iceberg. The fact that no record of these trials can be found in the files relating to the Department of Local Government and Public Health, the Municipal Health Reports relating to Cork and Dublin, or the Wellcome Archives in London, suggests that vaccine trials would not have been acceptable to government, municipal authorities, or the general public..
'However, the fact that reports of these trials were published in the most prestigious medical journals suggests that this type of human experimentation was largely accepted by medical practitioners and facilitated by authorities in charge of children's residential institutions.'
A spokesman for GlaxoSmithKline, the drug conglomerate which has absorbed Burroughs Wellcome, said: "The activities that have been described to us date back over 70 years and, if true, are clearly very distressing. We would need further details to investigate what actually took place, but the practices outlined certainly don't reflect how modern clinical trials are carried out. We conduct our trials to the same high scientific and ethical standards, no matter where in the world they are run."
The revelations have added fuel to a firestorm of criticism of the Catholic Church's role in Irish society. However, the truth of the allegations remains to be established. Headlines about 800 baby corpses have provided fodder for the speeches of hostile politicians, but the more that is known about it, the less sinister it appears.
Something similar could be said about Mr Dwyer's iceberg. Drug tests like this were not illegal at the time in Ireland. And they were conducted before World War II and the Nuremberg code for human experimentation, when governments and doctors were less sensitive to the need for informed consent. The notorious Willowbrook hepatitis trials in the US in the 1950s and 1960s were conducted on hundreds of intellectually disabled children, an even more vulnerable population, long after the Nuremberg code.
https://www.bioedge.org/images/2008images/irish_clinical_trials.jpg
Creative commons
clinical trials
Ireland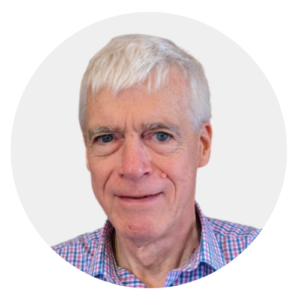 Latest posts by Michael Cook
(see all)