WHO endorses use of untested Ebola treatments
The WHO has endorsed the use of untested Ebola vaccines on patients infected with the disease.
The WHO has endorsed the use of untested Ebola interventions on patients infected with the disease.
A 12-member panel of bioethicists convened by telephone on Monday to discuss the issue.
In a press conference following the discussion, Marie-Paule Kieny, assistant director-general of the WHO, said there was consensus about the compassionate use of the drug on those infected with the virus: "[There has been] unanimous agreement among the experts that in the special circumstances of this Ebola outbreak it is ethical to offer unregistered treatments".
The panel believed that the extent of the outbreak and the high case-fatality rate outweighed concerns about the side effects of untested treatments:
"In the particular circumstances of this outbreak, and provided certain conditions are met, the panel reached consensus that it is ethical to offer unproven interventions with as yet unknown efficacy and adverse effects, as potential treatment or prevention."
The two American victims of the virus, as well as Spanish victim Rev. Miguel Pajares, received an experimental anti-ebola drug called ZMapp. Pajares has since died, but the American patients are in a stable condition.
Small shipments of Zmapp have arrived in the Liberia for use on infected doctors.
Nigerian patients will receive an experimental drug called Nano-Silver, produced by an anonymous Nigerian scientist.
WHO endorses use of untested Ebola treatments
Xavier Symons
https://www.bioedge.org/images/2008images/ebolathumb.jpg
Creative commons
compassionate use
Ebola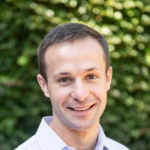 Latest posts by Xavier Symons
(see all)