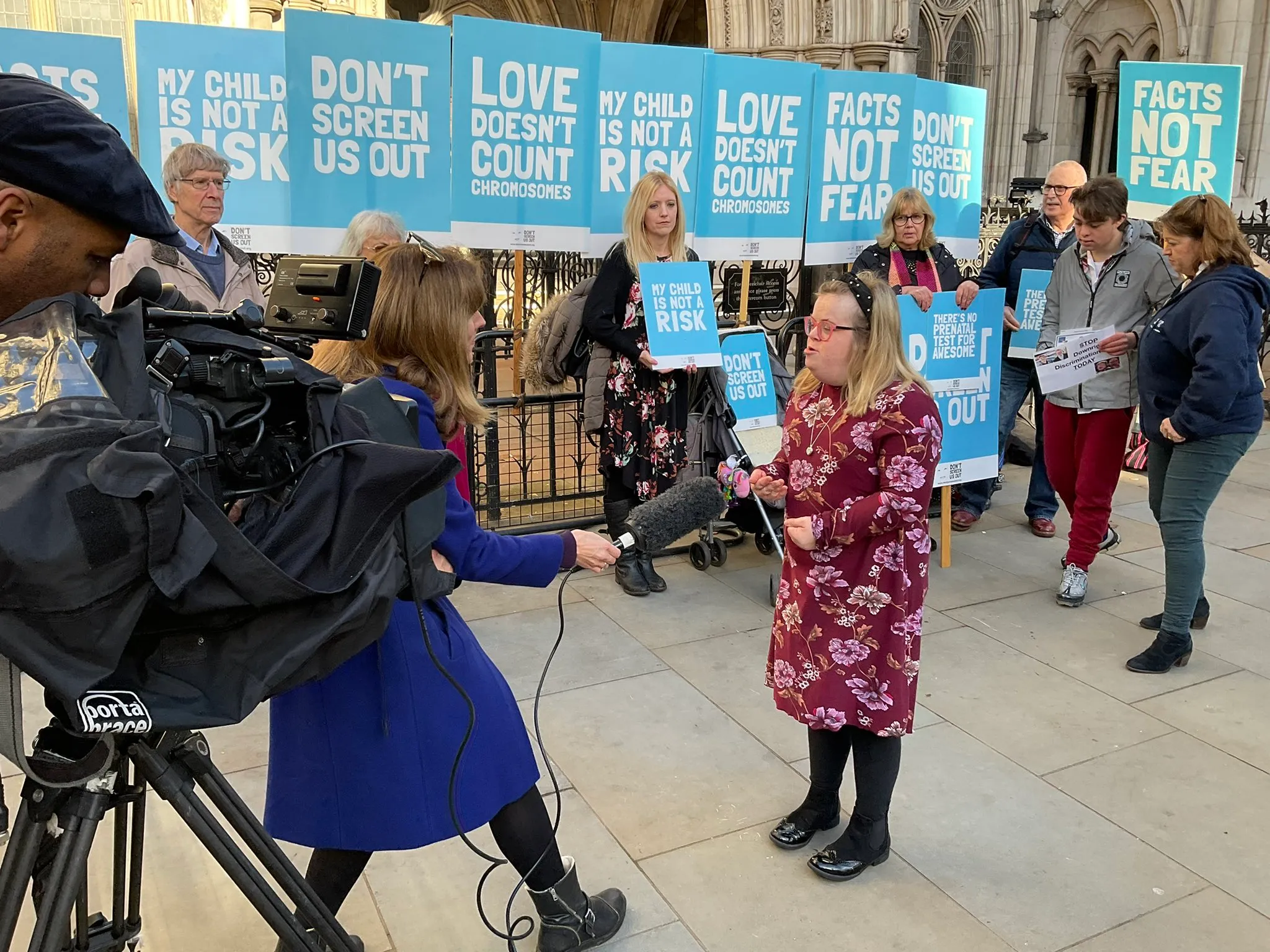 'I felt like a knife had been put into my heart': Down syndrome woman
The UK Court of Appeal has dismissed a legal challenge brought by a woman with Down syndrome against a provision of the Abortion Act which allows unborn children with a disability to be aborted.
Heidi Crowter, a 27-year-old woman who has Down syndrome, joined with Maire Lee-Wilson, whose son Aidan has Down syndrome, to fight a 1990 amendment which allows abortion up to the time of birth if "there is a substantial risk that if the child were born it would suffer from such physical or mental abnormalities as to be seriously handicapped".
Ms Crowter declared in a tweet that: "When mum told me about the discrimination against babies like me in the womb, I felt like a knife had been put into my heart. It made me feel less valued than other people."
The claimants argued that article 8 of the European Convention on Human Rights confers a right to respect for "the sense of identity and the feelings of self-worth and self-confidence" of people with serious disabilities. A law which permits the abortion of a seriously disabled foetus interferes with that right because it conveys a message that the lives of those born with a serious disability are of lesser value.
Lord Justice Underhill explained the reasoning of the court: "I should emphasise that this Court, like the [High] Court, is only concerned with an issue of law. The question of whether, and if so in what circumstances, it should be lawful to abort a viable foetus on the basis that it will or may be born with a serious disability is one of great sensitivity and difficulty. But it is a question which it is for Parliament, and not the Courts, to decide. The only question for us is whether the way that it was decided in 1990 involves a breach of the Convention rights of the Appellants as people born with such a disability. For the reasons given I do not believe that it does."  
Clare Murphy, of the British Pregnancy Advisory Service, applauded the verdict, saying that Heidi Crowter's lawsuit was an attack on the rights of pregnant women. "There is no contradiction between a society which champions the rights of disabled people and one which allows women to make difficult decisions in heart-breaking situations," she told the BBC. "If successful, this case could have had far-reaching implications. The claimants have argued in court that foetuses should have human rights — this has never been decided in law and would go against many years of legal precedent in the UK."