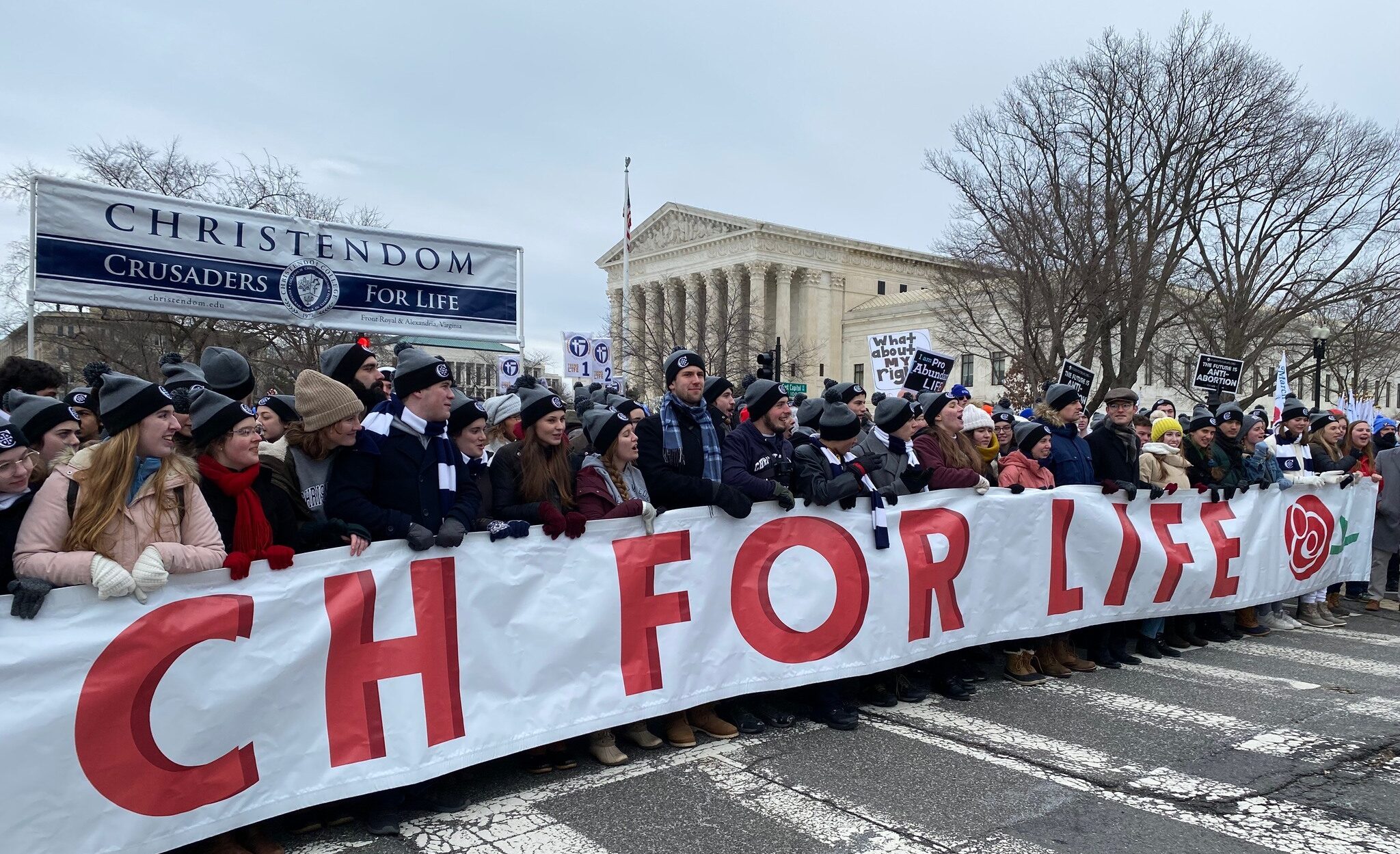 'March for Life' in Washington DC rally draws tens of thousands
The annual "March for Life" rally in Washington DC on Friday attracted tens of thousands of pro-life activists – most of them young. Energizing the crowd was its belief that this could be the last such rally under Roe v. Wade. The march took place a day before the 49th anniversary of the Roe decision. Symbolically, it ended in front of the US Supreme Court.
"We are hoping and praying that this year, 2022, will bring a historic change for life," Jeanne Mancini, president of the March for Life Education and Defense Fund, told a crowd waving signs like "I am the post-Roe generation" and "The future is anti-abortion". Mancini declared that they were sending a clear message to the Supreme Court: "Roe is not settled law."
Numbers appeared to be down from the 100,000 mark of previous years, because of frigid weather and Omicron.
Mini Timmaraju, the president of NARAL Pro-Choice America, said in a statement that a "small but vocal minority" was "determined to undermine the will of the majority of people in this country who support reproductive freedom".
President Biden's press secretary Jen Psaki noted the anniversary of Roe v Wade, saying that "reproductive healthcare has been under extreme and relentless assault ever since, especially in recent months".
She said the Biden administration was committed to codifying Roe v Wade. "We're deeply committed to making sure everyone has access to care and we will defend it with every tool we have," Psaki said.