British mum in bid to give birth to child of dead daughter
A British woman wants to give birth via IVF to the child of her dead daughter.
A British woman has entered a court battle so that she can give birth via IVF to the child of her dead daughter.
The daughter passed away four years ago from bowel cancer, but not before having her eggs frozen.
The mother, 59, claims that the daughter asked her to bear her baby in the event that she succumbed to cancer. The mother and her husband are now fighting to receive IVF treatment using the girl's eggs. They claim that in receiving the treatment they will be honouring their daughter's dying wishes.
Importantly, the objection made by the British authorities is not a matter of deep moral principles, but rather a question about whether the daughter had given express consent to the use of her eggs.
No UK-based clinic has agreed to treat the mother, so the couple have applied to export the eggs to New York – a clinic there have agreed to provide the fertility treatment at an estimated cost of up to £60,000.
The Human Fertility and Embryology Authority (HFEA) refused the couple's application to export their daughter's frozen eggs to America, on the grounds that she did not give clear written consent.
The deceased woman completed a form that gave consent for the eggs to be stored for use after her death, but crucially, failed to fill in a separate form that indicated how she wished the eggs to be used. This technically meant her consent became invalid.
They couple have appealed to the High Court. The case will be heard in the Administrative Court (a division of the High Court) at a date to be set.
British mum in bid to give birth to child of dead daughter
Xavier Symons
https://www.bioedge.org/images/2008images/ivf.jpg
Creative commons
ART relationships
informed consent
IVF
reproductive revolution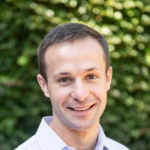 Latest posts by Xavier Symons
(see all)