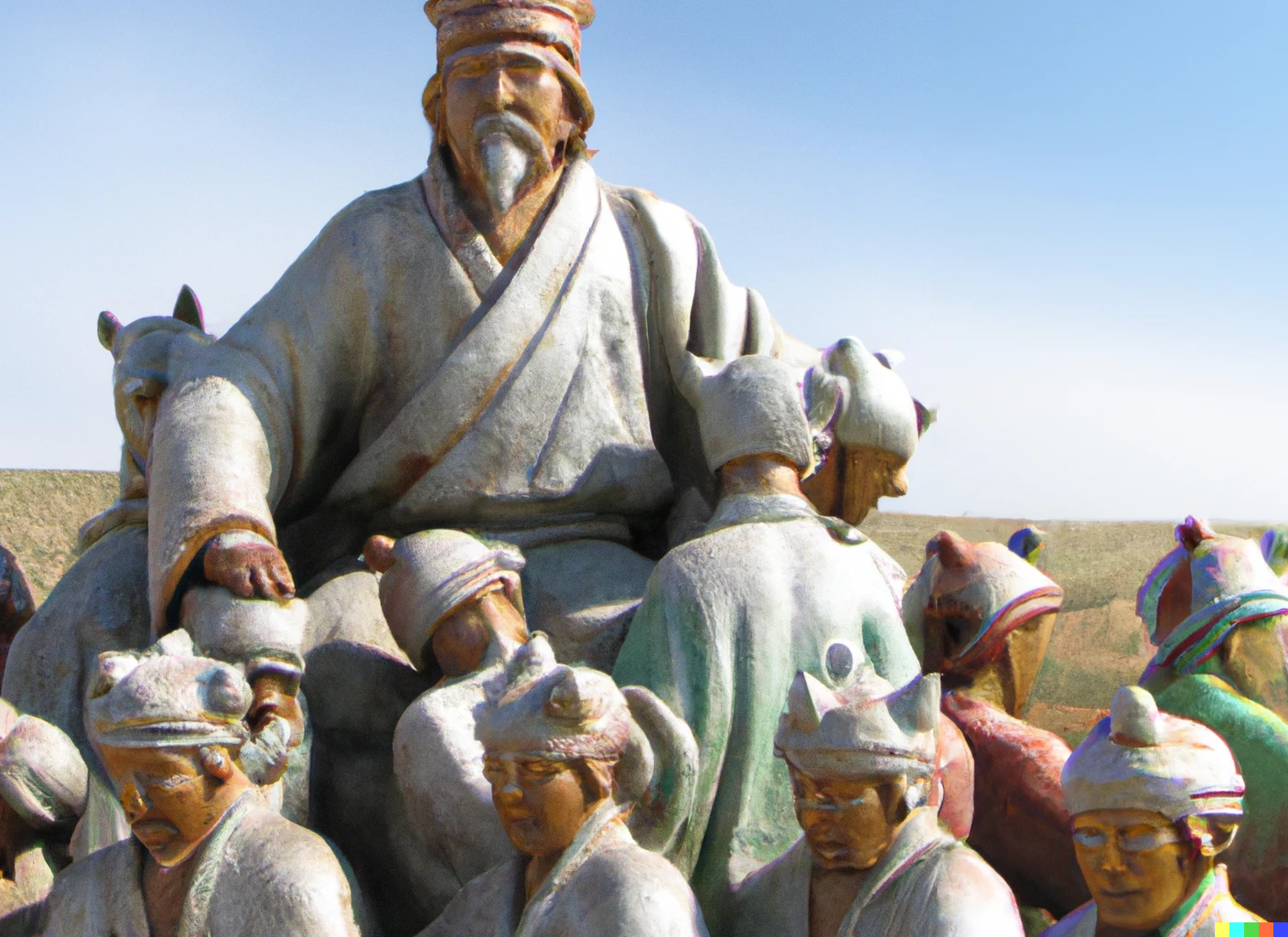 A Genghis Khan for the modern age
Genghis Khan is reputed to have fathered between 1000 and 2000 children. It is estimated that 1 in 200 men alive today carry his genes. Coming a close second is Bertold Wiesner, an Austrian Jewish physiologist who married a British obstetrician, Mary Barton. He and his wife collaborated scientifically and biologically on artificial insemination. Her clinic's records show that his sperm was used by as many as 600 women. He could be the father of as many as 1000 children.
This is not a new story, but it keeps surfacing in the media as more and more people discover that they are related to each other through Dr Wiesner.
"I suddenly discovered that I was part of one of the largest known single ancestor cohorts on planet Earth, which was quite surprising," Jack Nunn, a British academic working on genomic research in Australia, told The Guardian. "So, potentially, I've got 1,000 half-aunts and uncles out there, and a lot of half-cousins. It's exciting, it's interesting. And it's a lot of potential organ donors as well."
His mother, Barbara Nunn, discovered through ancestry research that her real father was Dr Wiesner. "Not revealing true parentage can and does have devastating medical or psychological consequences for some," she said. "Fifty percent of DNA is from a biological father and all donor-conceived children have a human right to access half of their inherited medical history. This does not only affect them but any children or grandchildren they may have."